New study finds broadband speeds play big role in home searches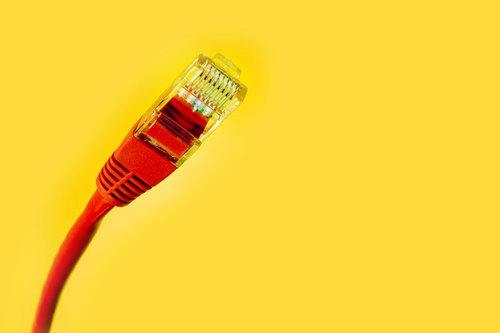 An overwhelming share of prospective homebuyers will turn down the perfect home if it lacks access to high-speed Internet.
That was the surprising finding of an ISPreview survey, which asked more than 2,000 consumers in the United Kingdom how broadband access affects their home search. In total, 71.9 percent of respondents said they would pass on an ideal property if it didn't come with high-speed broadband, and 22.8 percent said they'd negotiate a lower price; only 5.1 percent said they are not bothered by a home's Internet performance.
The High Value of High-Speed Internet
Although ISPreview's survey was exclusive to prospective homebuyers in the UK, it suggests an intriguing future for homeownership, one where a home's technological offerings matter as much as its square footage or amenities. Other key findings from the survey included:
Prospective homebuyers now expect a home to support a minimum broadband speed of 25Mbps.
The most preferred speed, though, is 50Mbps, with 67.1 percent of homebuyers citing that as the minimum speed they would tolerate. Among remaining consumers, 17.9 percent would tolerate 25Mbps, 12.2 percent would tolerate 10Mbps and only 1.8 percent would tolerate 2 to 5Mbps.
Interestingly, though a vast majority of homebuyers will walk away from a home with slow Internet, an equally large share – 66.3 percent – are not willing to pay extra for a home with fast Internet.
Meanwhile, 33.3 percent of homebuyers would pay extra, albeit at differing amounts: 7.1 percent would pay 0.5 percent more; 6.6 percent would pay 1 percent more; 5.8 percent would pay 2-3 percent more; and 4.7 percent would pay more than 4 percent.
A New Standard for Homeownership?
ISPreview stressed that current analysis of how broadband speeds affect home values is anecdotal at best, though a recent London School of Economics study did find that property values rise roughly 3 percent when broadband speeds double.
Still, with Google Fiber now a reality, it's fair to say that ultra-fast Internet will soon become yet another metric for prospective homebuyers to consider. A cutting-edge technology that, through use of fiber-optic cables, allows for Internet speeds that are 100 times faster than broadband, Google Fiber is only available in Provo, Kansas City and Austin, though the company has plans to introduce the technology in Atlanta, Charlotte, Nashville, Salt Lake City, San Antonio, Phoenix, Portland, Raleigh-Durham and San Jose – and gaining access to the technology is not easy.
As the Washington Post explained after Google's Fiber announcements in 2014, the tech giant considers many things before installing its fiber-optic cables, among them the metro area's existing infrastructure, the permitting/paperwork process with city/utility administrators and how many subsidies local governments are willing to doll out for Google's services. Kansas City, for instance, not only offered mapping software and other city assets for free, but also committed to reviewing permit applications within five business and did not charge Google for any rights of way. So generous was Kansas City, in fact, that some critics labeled its efforts "corporate welfare."
Regardless, Google's innovations represent the vanguard of Internet technology, and it's only a matter of time before it weaves itself into the fiber of our local real estate communities.