Greater Houston Partnership cuts its jobs growth forecast in half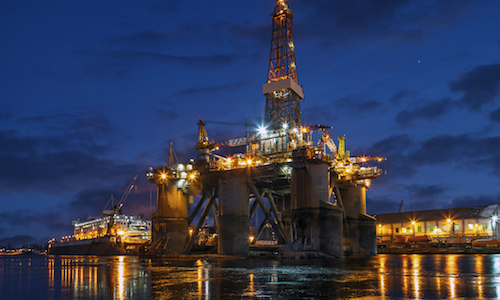 In December 2014, after twelve months of prodigious growth, Houston found itself the envy of America, leading in several economic categories, chiefly housing. As a result, the Greater Houston Partnership forecasted robust job growth for the year ahead. By 2015's end, the group predicted Houston would see an additional 62,900 jobs injected into the local economy. However, as oil prices went from falling to plummeting, Houston's outlook became decidedly bleaker, prompting the partnership to revise its original forecast to only 20,000 to 30,000 jobs.
"Economic conditions have changed dramatically since the Partnership issued its original forecast," said the Partnership's Senior Vice President and author of the study Patrick Jankowski. "These changes warrant the Partnership revisiting and revising its jobs outlook for the year."
In its original forecast, the Partnership operated on a number of assumptions, which, in hindsight, were overly optimistic. For instance, it was assumed that the North American rig count would fall by only 500 this year, when in reality, since Sept. 2014, when the price of crude first started falling, the count has dropped by more than 1,000. In the same vein, the Partnership knew the energy industry would cut exploration expenditures, but its prediction suggested a 25 percent cut, not 40 percent, which the figure is now nearing. The city's exports have also failed to grow as the Partnership hoped. Through April of this year, exports shipping through the Houston-Galveston Customs District have slipped 13.1 percent compared to last year.
The only assumption that proved true was Houston's continued population growth, which hasn't translated into employment growth.
"Year-to-date employment growth is at least 20,000 jobs short of where it should be," Jankowski said.
Houston Gets a New Outlook
On July 6, Moody's Investors Services, one of the country's two largest bond credit rating agencies, revised its outlook for the city's general obligation limited tax debt, calling it simply: "negative." In response, Houston Mayor Annise Parker cited the city's recent performance as testament to Houston's economic strength.
"The good news is that Houston remains strong and resilient," she said. "Local business condfidence holds firm in Houston, reflecting an economy broader and deeper than the energy sector. In fact, the metro area created 62,300 jobs in the 12 months ending in May 2015, with leisure, hospitality, health care, government and information continuing to add jobs."
While Parker's statements ring true, what she didn't add was that the majority of those job gains were seen in the later half of 2014, and in many sectors, employment peaked during that time. Since then, several sectors have lost jobs:
Manufacturing lost 9,200 jobs since the sector peaked in December.
Mining and Logging, otherwise known as energy, lost 7,100 jobs since the sector peaked in December.
Retail, which also peaked in December, shed 4,900 jobs.
Construction lost 4,500 jobs since its peak in October.
Transport, warehousing and utilities lost 4,500 jobs since the sector peaked in December.
Finance and real estate lost 2,300 jobs since the sector peaked in October.
Together with the additional losses in wholesale trade, business services and the city's smaller sectors, the accumulated losses (approx. 40,000 jobs) dwarf the gains (approx. 26,000 jobs) Parker celebrated.
Conflicting Forecasts
"Given the softness in the local economy, the Partnership anticipates the region will gain 20,000 to 30,000 jobs this year," Jankowski said, but added, "not as robust as previous years, but still in positive territory."
In an article following the Partnership's announcement, RealtyNewsReport editor Ralph Bivens said the group had been "known to be off-target with its forecast," and instead endorsed a forecast from Marcus & Millichap, which predicted the city will gain 50,000 new jobs in 2015. As of the writing of this article, Marcus & Millichap had not responded to emails or calls inquiring to the reasoning behind its figure.
But the Partnership is not alone in its forecast. Dr. Robert Gilmer, a professor with the University of Houston's Institute for Regional Forecasting, offered a similarly revised forecast, dropping his employment growth projections from 53,600 jobs in 2015 to only 13,000.
"Even with the U.S. economy improved and growing with some strength, the length and depth of the current drilling downturn would normally bring a mild recession to Houston," Gilmer said. "If oil prices revive by the end of 2015, and drilling returns to high levels by mid-2016, Houston would add about 13,000 jobs in 2016 and 61,000 in 2017."
Fortunately, Houston is in a unique position that even in the face of daunting economic hardships, the city still expects a fair amount of growth – a contributing factor to Moody affirming the city's Aa2 rating, despite its $3 billion debt.
Historically, Texas' largest metro has withstood economic downturns, the Parternship pointed out in its revised forecast.
"From January '90 to the present, Houston has added more than 1.2 million jobs, gained 2.7 million residents and quadrupled the size of its gross regional product," Jankowski explained, further pointing out that many of those gains were accomplished during times when the price of crude was low. "The factors that supported that growth remain intact, assuring that this year's slowdown is a lull, not a new normal."