The news for new home sales was much better than the Census Bureau's report led on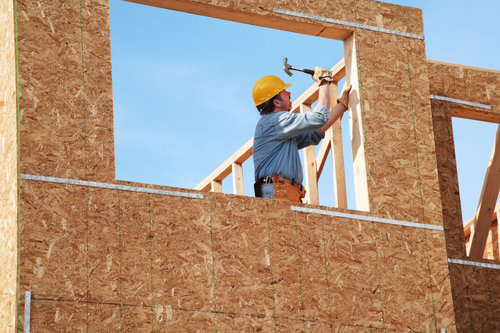 Sales of new homes in June were at a seasonally adjusted annual rate of 482,000, a 21.2 percent year-to-date increase from 2014 that brings new home sales to its highest level since 2008, according to the latest report from the Census Bureau.
Although sales were down 6.8 percent from May to June, the new construction sales market is notoriously volatile month to month; thus, the market's year-to-date progress is a better indicator of its health.
New Home Sales on the Rise
Other important details in the new construction market include:
•Room for Improvement – Even with 2015's impressive growth, new home sales still have considerable room to grow. As the Wall Street Journal documented, 2015's rate of sales is still below where new home sales were in 1989.
•Existing/New Ratio – Furthermore, existing-home sales are still atypically prevalent. Normally, there are six existing-home sales to every one new home sale, but with the new home market relatively small, the current ratio is 11 existing sales to one new sale.
•Inventory Jumps – In an encouraging sign, the inventory of new homes rose 12.5 percent year-over-year to 5.4-months, which is the highest level this year.
•Starter Market Returns? – The best news in the Census Bureau's report came in pricing. Year-over-year, the median sales price for new homes fell 1.8 percent to $281,800, while the average sales price fell 2.8 percent to $328,700. Driving the price decline was a greater market share for new homes priced $200,000 to $300,000, which rose 10 percentage points to make up 40 percent of all sales. We've reported consistently on how dangerously expensive new construction has become, and such price moderation will be a positive development for first-time homebuyers, should it continue.
The one wild card, amidst all this positive news, will be rising mortgage rates. As Bill McBride speculated on his popular Calculated Risk blog, economic changes reflect sooner in new home sales than existing-home sales, so there's a possibility that mortgage rates – which increased nearly 12 percent through May and June – are negatively impacted housing.