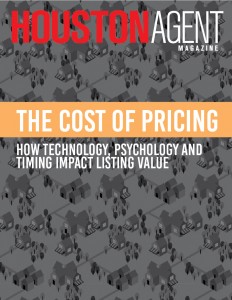 As they say, "Everything's Bigger in Texas." Well, except the recent economic recession.
Texas has managed to avoid many of the most damaging effects of the mortgage crisis, which is why the state's real estate market has flourished in its wake, particularly in Houston, where prices and sales have escalated to record heights in recent years. Through 2014, when the pace of sales and price appreciation was hitting its peak, pricing properties in the Houston market was a matter of looking ahead; today it's a matter of understanding current market realities.
"We haven't really had to deal with the recovery," says Krista Lancton, a partner and co-owner of Market Elite Appraisals, who has more than a decade of pricing experience. "We've been one of the markets that have stayed on top – even in 2009."
Markets in Houston and Texas owe much of their shared resilience to the state's foreclosure handling process. As a non-judicial state, Texas foreclosures are processed independent of the court system. And during the early years of the downturn, when foreclosure rates were commonly reaching 20 to 30 percent in other states, avoiding judicial processing allowed banks to work in haste and shorten timelines between delinquency and foreclosure. Since Jan. 2013, Houston's foreclosure rate has been below 1.3 percent, which is where the national rate was in May of this year after falling 27.4 percent year-over-year; Houston's rate was 0.6 percent.
With foreclosures low, equity largely remained in the Bayou City and the market benefited as a result, which, according to Lancton, allowed appraisers and real estate agents to maintain pricing strategies that had worked in a pre-crisis environment. However, as both Teresa Sartin, Lead Agent and CEO of Keller Williams' Sartin Team, and agent Susan Trujillo of Better Homes and Gardens Real Estate Gary Greene Realtors attest, the city's market has changed dramatically since the price of crude plummeted in late 2014, and so have pricing standards.
"Six months ago, we were able to price a bit ahead of the market and get it under contract," Sartin says. "Now we're trying to price within the market."