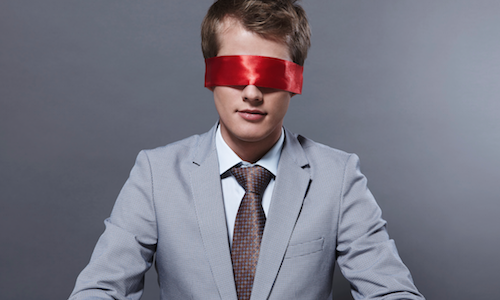 The price of oil is still very low. In January, it hit a 12-year low, and now Brent crude sits at $34.39 a barrel while West Texas Intermediate is at $31.44. The forecasts for oil prices are dim, as are the outlooks, but at least one Houston oil analyst is calling the market's bluff. Brandon Blossman of Tudor Pickering Holt & Co. believes the price of oil will be at $70 before the year is over.
"Seventy dollars by the end of the year," Blossman said, addressing the Colliers International Trends 2016 Commercial Real Estate Market Update, before adding, "and $90 by the end of next year."
If Blossman is right, Houston will soon see oil value return to its $50 to $90 goldilocks zone, where, historically, the city's housing market has performed best.
Less Than Optimistic
Blossman's oil optimism is not universal, and many familiar with the industry are forecasting much lower prices to continue.
The U.S. Energy Administration, for instance, is projecting oil values to average $40 per barrel throughout 2016 and only move up to $50 per barrel in 2017. The agency explained its projection by citing the imbalance of supply and demand, and the large amounts of crude currently being placed into storage by OPEC countries still producing in large quantities.
However, in its forecast, the agency did admit room for error, adding: "EIA recognizes that there is still high uncertainty in the crude oil price outlook."
At the end of 2015, it seemed the majority of oil and gas experts were looking at crude values much the same as EAI, saying, essentially, "this is the new norm." But now, only a month into 2016, many are beginning to agree with Blossman.
A New Perspective
Goldman Sachs, which had previously forecasted oil to fall as low as $20 in 2016, recently sent out a research note to its clients explaining that forthcoming "fundamental adjustments" to "rebalance" markets will help see the price of oil rise to $40 per barrel sometime before July.
Infamous oilman T. Boone Pickens told CNBC in a live interview that he expected oil to reach the $50-to-$60-a-barrel range by year's end.
And perhaps the most compelling case for the price of oil rising came from JPMorgan's Marko Kolanovic, who went into the subject on a recent episode of "Fast Money."
"Markets estimate the probability of a spike in oil, and a bear market at about 3 percent," he said. "But we think it's actually much higher."
Kolanovic, who believes oil prices reaching $60 per barrel this year is "actually quite reasonable," rooted his projections in the underperformance of equities markets. As he explained in his interview, over the past 30 years when crude performed in the equities market, it eventually experienced a significant bounce back. It has happened 10 times.
But the EIA was correct when it said the oil price outlook was highly uncertain; and it's been that way for years.
Oil experts failed to accurately forecast both oil market downturns in the 1980s, as well as the commodity boom in the mid-2000s. By this time next year, the price of oil could be anywhere from $20 to $100 per barrel. For Houston's sake, hopefully it falls somewhere in the middle.