Home value sees noticeable changes near stores of certain persuasions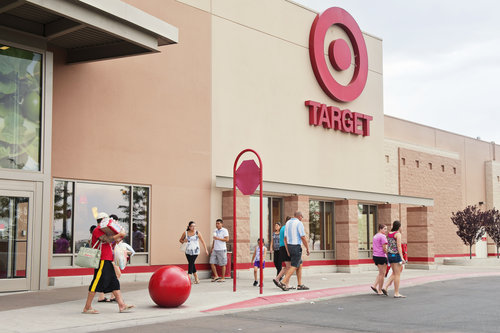 Homeowners living near a Target have experienced better home value appreciation since their purchase than homeowners near a Walmart, but also pay higher property taxes, according to a RealtyTrac study.
Homeowners who sold in 2015 who had a home near a Target (but not a Walmart) saw an average 27 percent increase in home price since they originally purchased their home, compared to 16 percent for those who sold a home near a Walmart (but not a Target). Homes near Target stores are also more valuable, on average. The average home value of a home near a Target is $307,286, which is 72 percent higher than the $178,249 average for homes near a Walmart.
However, homeowners near a Target paid an average of $7,001 in property taxes, more than double that of the $3,146 average for homeowners near a Walmart.
Walkability Is Key For New Homebuyers
This isn't the first study that has looked at surrounding retail stores and their effect on housing. A Zillow study found that homes within a mile of Trader Joe's or Whole Foods were worth twice as much as the median home in the U.S. Even homes near planned Trader Joe's and Whole Foods saw their value appreciate rapidly once the stores open.
The study notes that stores are becoming amenities that homebuyers take under strong consideration when buying a home, and that goes beyond just a need for food. A new generation of homebuyers desire different things in communities, such as walkability and new urbanity, which is part of the reason why more college grads moved into cities than out of them from 2000 to 2010. A majority of Millennials want walkable, urban amenities in their communities, which includes parks, entertainment and grocery stores, making this another factor for agents to consider when marketing to the new generation of homebuyers.