A strong dollar and rising home prices leave foreign investors cold on buying in the U.S.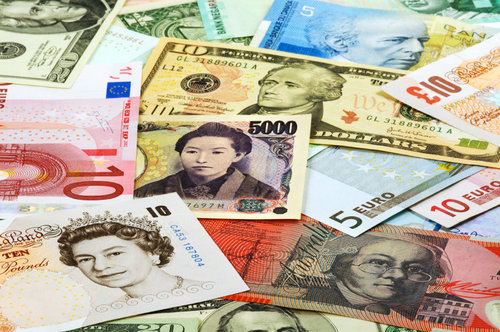 The post-boom U.S. housing market has benefitted immensely from foreign consumer demand. According to the National Association of Realtors, foreign homebuyers accounted for 209,000 sales in the U.S. from April 2014 to March 2015, with a sales volume totaling $104 billion, or 8 percent of total existing-home sale dollar volume.
Could such sensational numbers, though, be a relic of the past? More recent research from NAR has suggested that the current U.S. housing market may be too challenging for foreign homebuyers, and may negatively impact foreign investment in real estate.
There are two major factors at play. The first is rising U.S. home prices, which have pushed affordable homes out of reach for both domestic and foreign buyers. Home prices are up 8 percent from last year, with the median price at $213,800.
The other factor is the strength of the U.S. dollar, which has been strengthening for years. The dollar has appreciated greatly versus other currencies, meaning investors need to spend more to buy a house in the U.S. – on top of increasing prices.
Global Factors at Play as Well
While the dollar's strength and prices have been growing over the past few years, and have made significant impacts in foreign buying power, issues abroad are impacting investors as well. NAR compared the increases in the median price of U.S. existing homes measured in local currencies from 2015 to 2016, and found some stunning results:
Brazil saw the most drastic increase, with U.S. homes becoming 67 percent more expensive, largely thanks to the dollar appreciating a staggering 54 percent versus the Brazilian real over the past year.
Mexico saw an increase of 33 percent, due to a 23 percent increase of the U.S. dollar versus the peso.
Canada saw an increase of 27 percent, largely due to slower economic growth from falling oil prices.
South Korea, India, the European Union, Switzerland and the United Kingdom all saw appreciation between 14 to 20 percent.
China deserves special mention. While China only saw a 14 percent increase, which is on the low end of the countries measured, China has been taking steps to further restrict cash flow out of the country. Chinese individuals are not allowed to use more than $50,000 per year on foreign purchases. However, the average Chinese sale cost in the U.S. was nearly $600,000, meaning buyers are ignoring or finding ways to evade the law. China's State Administration of Foreign Exchange launched a new foreign exchange monitoring system to catch people borrowing against other people's yearly quota.
Foreign Investors Benefit Current Homeowners
Foreign investors, especially those making cash transactions, have been something of a mixed blessing for the U.S. in a post-recession economy. While on the surface, a large foreign cash injection into local economies seems like a good thing, those who benefit from such a purchase are usually affluent, rather than those who have been struggling to find affordable homes.
This has played out before in Vancouver's housing market. Due to extreme foreign demand, buying houses at affordable prices became impossible for the local population, who were forced into renting. This caused rents to skyrocket, and Vancouver became less affordable for those who lived there.