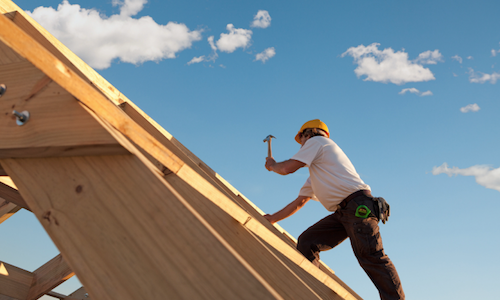 Often, a resale needs work. To sell homes that may need some TLC, agents and their clients must understand what home improvement projects are going to yield the biggest returns. And according to the Texas Association of Realtors' (Texas Realtors) Remodel Valuation Report, in each of the state's six major markets, at least one remodeling project recouped 100 percent or more of project costs in 2015.
"A growing number of Texas homebuyers are opting to purchase lower-priced homes that can be remodeled to suit their exact needs or make the home more energy efficient," said Leslie Rouda Smith, chairman of Texas Realtors.
Across the state, Texas Realtors reported strong trends towards fiberglass attic insulation, manufactured stone veneer, garage door replacements and steel entry door replacements – all of which recouped over 100 percent of the costs that went into them, and three recouping more than 150 percent.
The report saw a rise in the profitability of home remodeling projects in Houston, which stumbled in 2014.
As the graph below shows, the city's top five most profitable projects in many ways mimic statewide trends, with the exception of minor kitchen remodeling. Together the five averaged recouped losses of 99.5 percent. And the most profitable of the five was garage door replacement, which yielded a 110.4 percent return – a 31.3 percentage point increase from the year prior.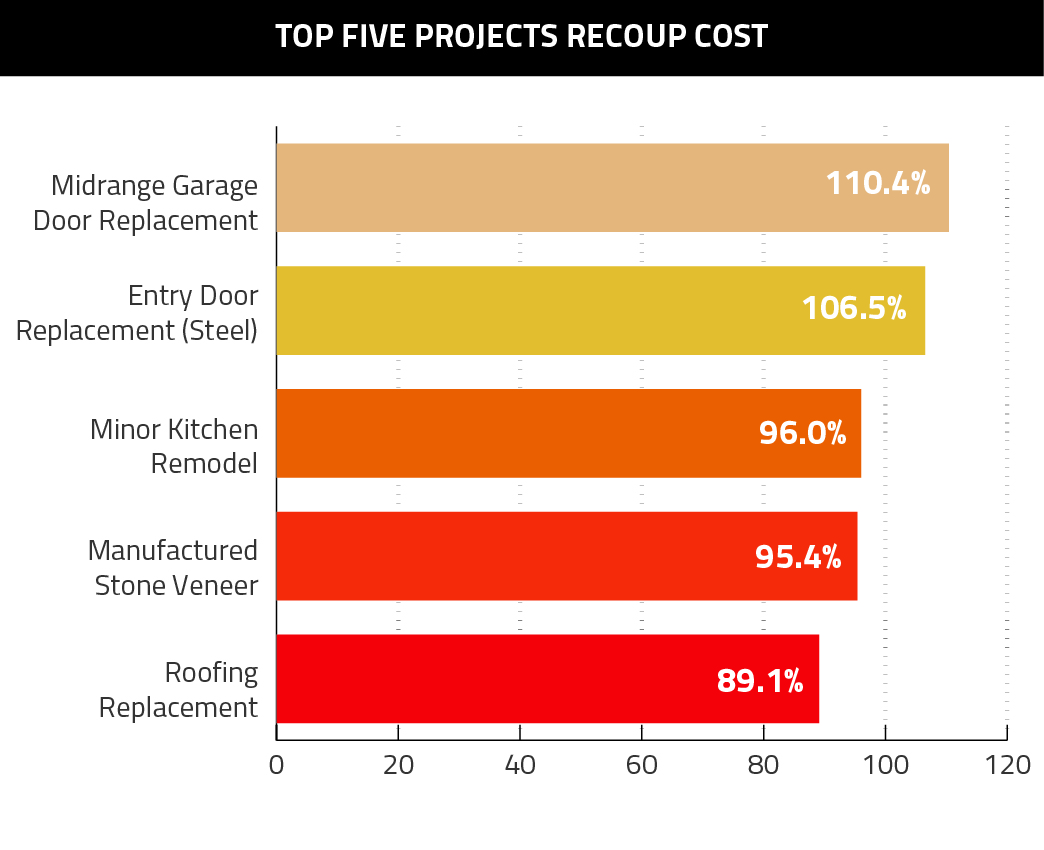 The association discovered several trends in its analysis of Houston's home improvement profitability, among which the rise of roofing replacement stood out. From 2014 to 2015, the value of a roof replacement in the city jumped 34.3 percentage points. And across the top five trending projects, the average year-over-year increase in profitability was 22.9 percentage points. From 2013 to 2014, the top five trending projects averaged a 3.22 percentage point decline in profitability.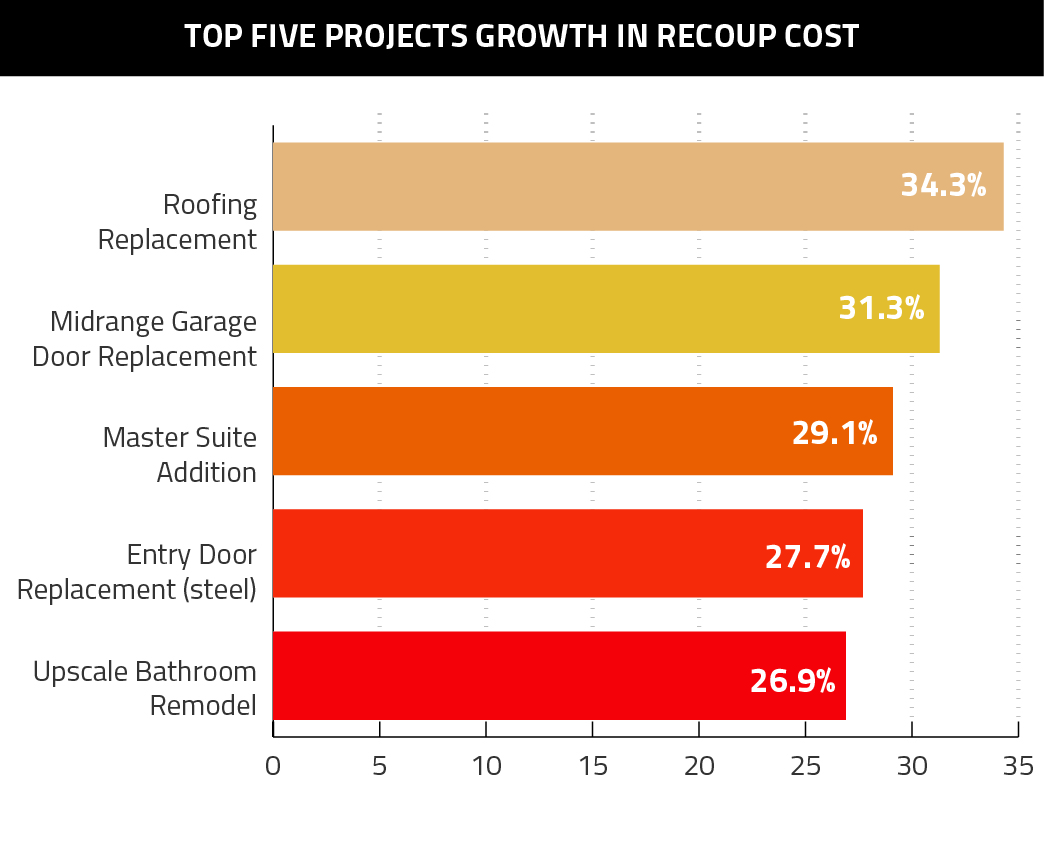 Even among Houston's least-valuable home improvement projects, they still, on average, recouped more than half of the project's costs.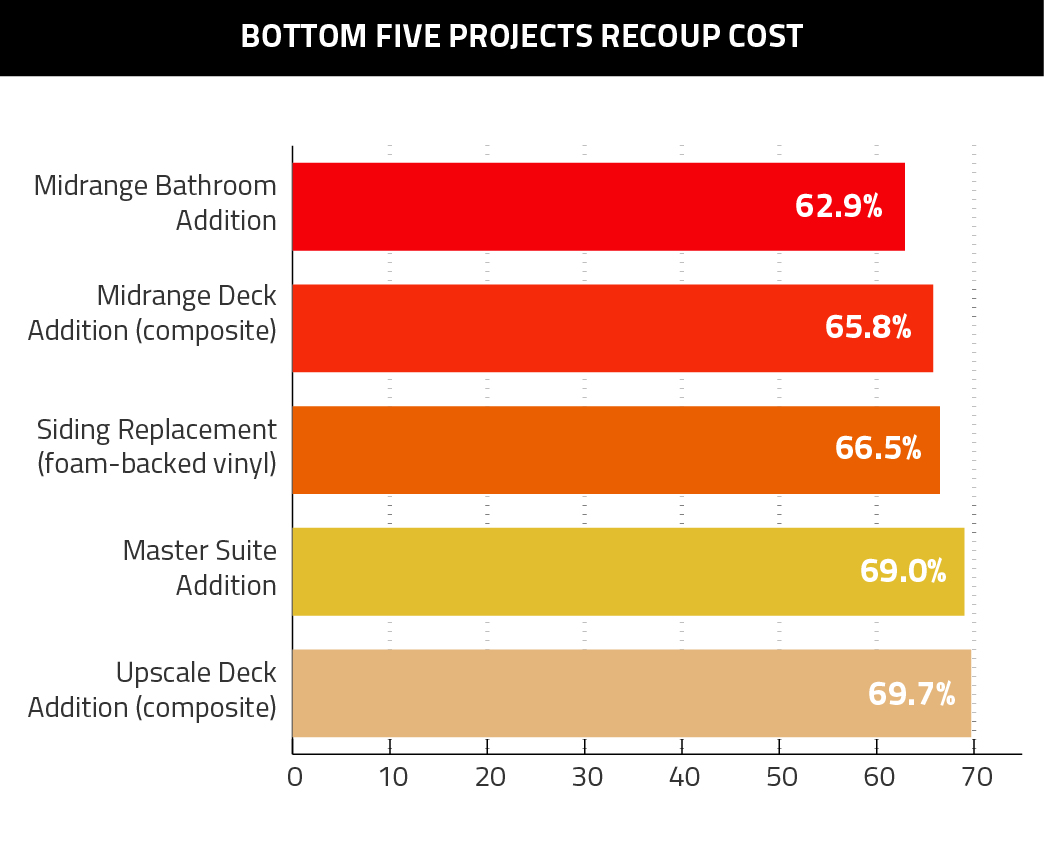 And only one project saw a year-over-year decline in its profitability. Midrange deck additions (using composite materials) averaged a 4.1 percentage point drop in recouped losses.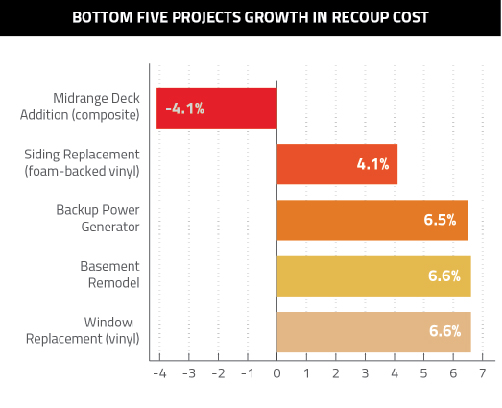 Smith alluded to the importance of these stats for agents, explaining that relaying the information and expounding upon the benefits of different remodeling projects "can help homeowners, buyers and sellers determine which remodeling projects are the best fits for the short term as well as further down the road."