There is a robust selection of apps for the Apple Watch, but these three are particularly useful for agents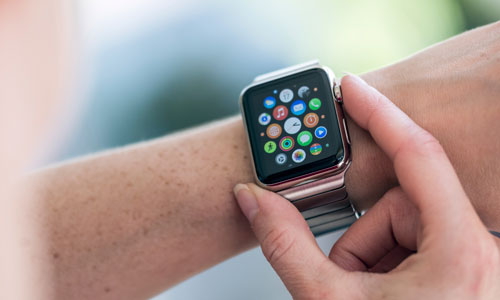 It was nearly a year ago that the Apple Watch finally hit the market, and since then, hundreds of apps and products have been released to take advantage of the watch's cutting-edge technology.
Of the apps currently on the market, though, which ones are the most useful for an agent's business? Below are three must-have Apple Watch apps for any real estate agent who considers herself tech-savvy.
---
1. Cheatsheet
Phone numbers. Lockbox codes. Passwords. License numbers. Yes, there are many small pieces of information that real estate agents need to keep track of, and for that the Cheatsheet app is a godsend.
A simple, elegant app that keeps track of the "little things you never remember," Cheatsheet is very intuitive, with an interface that allows for the simple adding and managing of information. Additionally, the app allows users to link one of 118 hint icons to pieces of information, for easier recall.
---
2. iTranslate
Whether it be local homebuyers who are not fluent in English or international clients visiting from overseas, real estate agents serve a more diverse clientele now than in any previous marketplace. For that reason, the iTranslate app is particularly useful.
iTranslate offers numerous services: it can handle words and phrases in 90 languages; it can translate words that are spoken to the Apple Watch; it can translate text messages (including non-Latin languages, like Chinese and Hindi, into Latin characters); it can adjust its translations by dialect, gender and speech sound; and in a premium, paid version, it can speak back to the user in voice-to-voice translations.
---
3. Fantastical 2
Personal scheduling and technology have gone hand in hand for some time – after all, before there was the iPhone, there was the PalmPilot. One of the most highly rated entries in that relationship is Fantastical 2, a scheduling app that allows users to easily schedule events and reminders on their iOS devices.
What truly separates Fantastical 2 from the pack, though, is its voice-activated system. By starting your sentence with "reminder," "to-do," "task," or "remind me to," the app automatically creates reminders around those requests; even more, users can create alerts with phrases such as "remind me tomorrow at 3 p.m." and "alarm 3 p.m."