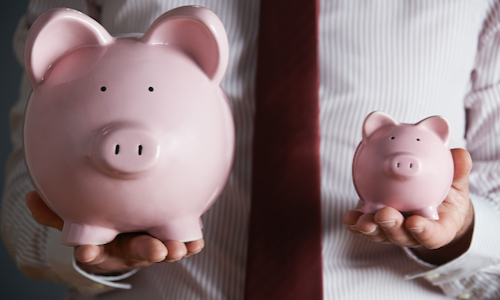 Nowhere in the United States are starting salaries (adjusted for cost of living) higher than in Houston, a new report from WalletHub confirmed. Be sure to let your relo buyers know – because there are a lot of them.
In an effort to determine the best U.S. cities to start a career in, WalletHub examined and compared a wealth of data exemplifying a given area's "professional opportunities" and "quality of life" – which included information such as available entry-level jobs, median starting salary, median annual income, housing affordability, etc.
Overall, Houston ranked No. 9 on the "Best & Worst Cities to Start a Career" list; however, the ranking is not reflective of a balance between professional opportunities and quality of life. Instead, Houston's high ranking is the more the result of the city's professional opportunities – for which it ranked No. 2 nationwide. Regarding quality of life, Houston fell to the No. 59 spot.
See how it compared to other top 50 cities below:
| Overall Rank | City | Total Score | "Professional Opportunities" Rank | "Quality of Life" Rank |
| --- | --- | --- | --- | --- |
| 1 | Salt Lake City | 69.56 | 1 | 10 |
| 2 | Denver | 65.27 | 3 | 14 |
| 3 | Austin | 64.37 | 9 | 7 |
| 4 | Sioux Falls, S.D. | 63.85 | 7 | 12 |
| 5 | Minneapolis | 62.67 | 8 | 16 |
| 6 | Raleigh, N.C. | 62.29 | 16 | 9 |
| 7 | Oklahoma City | 62.11 | 5 | 32 |
| 8 | Amarillo, Texas | 61.94 | 6 | 33 |
| 9 | Houston | 61.04 | 2 | 59 |
| 10 | Corpus Christi | 60.1 | 4 | 74 |
| 11 | Omaha | 59.35 | 30 | 11 |
| 12 | Irving, Texas | 59.02 | 14 | 35 |
| 13 | Madison | 58.78 | 37 | 8 |
| 14 | Cincinnati, Ohio | 58.65 | 12 | 40 |
| 15 | Scottsdale, Ariz. | 58.43 | 46 | 1 |
| 16 | Richmond, Va. | 58.23 | 13 | 55 |
| 17 | Dallas | 58.18 | 10 | 61 |
| 18 | Tulsa, Okla. | 58.01 | 11 | 80 |
| 19 | Lincoln, Neb. | 57.69 | 35 | 15 |
| 20 | Plano, Texas | 57.62 | 47 | 3 |
| 21 | Fort Worth | 57.54 | 17 | 46 |
| 22 | Charlotte, N.C. | 56.97 | 34 | 21 |
| 23 | Nashville | 56.93 | 28 | 30 |
| 24 | Grand Prairie, Texas | 56.83 | 27 | 34 |
| 25 | San Jose, Calif. | 56.73 | 19 | 44 |
| 26 | San Antonio | 56.57 | 25 | 36 |
| 27 | Pittsburgh | 56.47 | 32 | 26 |
| 28 | Grand Rapids, Mich. | 56.13 | 21 | 49 |
| 29 | Atlanta | 56.08 | 44 | 17 |
| 30 | San Francisco | 56.01 | 18 | 60 |
| 31 | Washington, D.C. | 55.78 | 22 | 50 |
| 32 | Tacoma, Wash. | 55.73 | 15 | 98 |
| 33 | Aurora, Col. | 55.68 | 20 | 65 |
| 34 | Lubbock, Texas | 55.62 | 23 | 56 |
| 35 | Des Moines, Iowa | 55.36 | 40 | 29 |
| 36 | Kansas City, Mo. | 55.12 | 26 | 53 |
| 37 | Orlando | 54.88 | 48 | 19 |
| 38 | St. Paul, Minn. | 54.85 | 36 | 39 |
| 39 | St. Louis | 54.51 | 24 | 72 |
| 40 | Overland Park, Kan. | 54.19 | 60 | 5 |
| 41 | El Paso, Texas | 54.19 | 31 | 57 |
| 42 | Durham, N.C. | 53.83 | 43 | 42 |
| 43 | Boston | 53.75 | 29 | 82 |
| 44 | Columbus, Ohio | 53.68 | 53 | 20 |
| 45 | Seattle, Wash. | 53.66 | 51 | 27 |
| 46 | Colorado Springs | 53.37 | 58 | 13 |
| 47 | Tampa | 53.3 | 50 | 31 |
| 48 | Tempe, Ariz. | 53.06 | 54 | 18 |
| 49 | Chandler, Ariz. | 52.83 | 83 | 2 |
| 50 | Arlington, Texas | 52.69 | 45 | 45 |