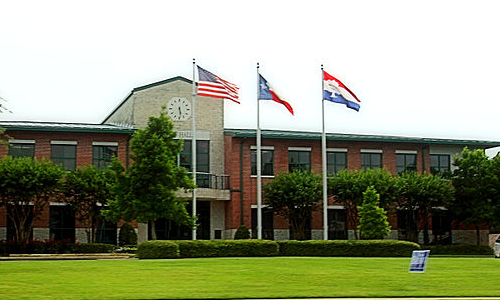 The small Houston-collar city of Friendswood has long been recognized as one of Texas', and the nation's, best places to live.
Here are few reasons why the residents love it, and so will your buyers:
Safety – In 2015, Friendswood was the No. 14 safest city in Texas. This year, it's moved up to No. 10. The FBI's most recent crime report shows both violent and property crimes in Friendswood are low relative to the rest of the state. For every 1,000 persons, the city records 0.55 violent crimes and 8.66 property crimes.
---
Check out our story on Houston's record-breaking August. 
---
Economic opportunity – The gap between the rich and the poor is narrower in Friendswood than it is in most other U.S. cities, according to the AARP Livability Index. There are also more jobs per person (0.78) in Friendswood than most other places, and the high school graduation rate (96.5 percent) is much higher than that of the median U.S. neighborhood's (81.3 percent).
So much green space – Houston has about 53,000 acres of parkland, making it one of the greenest cities in the country, according to the Trust for Public Land, and that trend extends to Friendswood. The small city boasts several large parks, including Centennial Park, Friendswood Sport Park, 1776 Park, and Randolph Park, the biggest in the area – which has tennis and basketball courts, a baseball field, a walking trail, and plenty of open green space and trees.
Good golfing – Golfing is not a sport everyone can sink their teeth into, but for those who do (and it's a popular sport in Houston) Friendswood's Timber Creek Golf Club is the spot to do it. It's a well-reviewed, 27-hole course that spans 316 acres of heavy woods.
---
These four home plans are proven sellers in Texas. 
---
Better schools – GreatSchools gives the whole of Friendswood's school system an 8-out-of-10 rating, and three of the city's schools – Friendswood Jr. High School, C.W. Cline Elementary School, Windsong Intermediate School –  have perfect ratings.