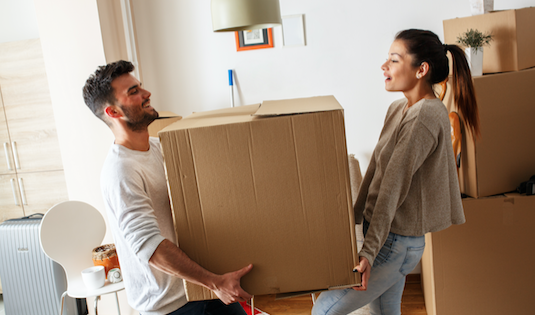 One of the top indicators for a housing market's continued strength is new, incoming residents; and in 2016, for the second year in a row, Houston was a top destination for movers, according to a report from Penske Truck Rental.
"It is remarkable that Atlanta continues to dominate this list," said Joe Hill, senior vice president for Penske Truck Leasing's Southeast region.
As explanation for Houston's apparent magnetism, and consistent appearance on the moving company's top destinations list, Penske's report highlights the city's relatively affordable median home value of $310,000; its strong 6.6 percent home price appreciation from 2015 to 2016; the city's average temperature of 69.1 degrees Fahrenheit; and its high median household income of $60,465.
Check out our table below to see how Houston compares to other top destinations:
| City | 2016 Rank (2015 Rank) | Median Home Value | Avg. Temperature | Median Household Income |
| --- | --- | --- | --- | --- |
| Atlanta | 1 (1) | $198,000 | 61.4 | $60,219 |
| Dallas/Fort Worth | 2 (4) | $177,100 | 64.8 | $60,410 |
| Phoenix | 3 (2) | $200,900 | 75.1 | $55,547 |
| Denver | 4 (6) | $363,500 | 50.2 | $70,283 |
| Tampa/Sarasota | 5 (3) | $216,350 | 73.2 | $51,305 |
| Orlando | 6 (5) | $158,200 | 73.4 | $51,077 |
| Seattle | 7 (8) | $611,500 | 52 | $75,331 |
| Las Vegas | 8 (9) | $205,100 | 69.3 | $51,552 |
| Houston | 9 (7) | $310,000 | 69.1 | $61,465 |
| Charlotte | 10 (unranked) | $178,200 | 59.8 | $54,836 |