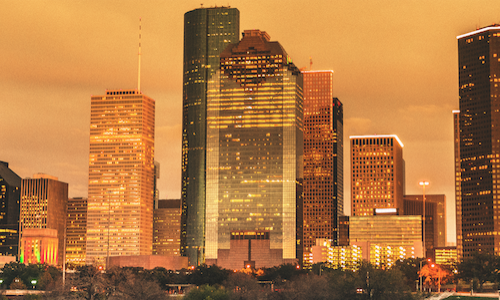 The single-family market in Houston grew in September along with home prices, reaching a new September record, according to the latest report from the Houston Association of Realtors (HAR).
Single-family home sales grew 4.2 percent in September compared to last year and jumped 24 percent after August's drop off. Despite the impact of Hurricane Harvey on the city, home sales are still 2.3 percent ahead of 2016 on a year-to-date basis. HAR reports that all segments of the market saw gains in September except for homes priced below $150,000.
Housing inventory grew from a 3.9-months' supply to a 4.1 months year-over year, but it is below the 4.4-months' supply reported right before Harvey.
Home prices also grew in September, with the median price growing 5.5 percent to $232,000 and the average price growing 5.4 percent to $291,767. HAR reports that these are both record highs for September.
"I don't think anyone expected to see home sales in positive territory this soon after a natural disaster of Harvey's magnitude, but the September report speaks volumes about the incredible resiliency of the Houston real estate market," said HAR Chair Cindy Hamann.
Demand for lease properties jumped dramatically due to a number of displaced homeowners after Hurricane Harvey. Single-family home leases grew 83.6 percent and townhome/condominium leases skyrocketed 92.2 percent.
"We are still mindful of the terrible property losses suffered across the region and continue to urge anyone who may have housing available for those in need (for up to 12 weeks of occupancy) to please post it on our Harvey Temporary Housing page at www.har.com/temporaryhousing," Hamann said.
| | | | |
| --- | --- | --- | --- |
| | Sept. 2016 | Sept. 2017 | % Change |
| Total property sales | 7,885 | 8,150 | 3.4% |
| Total dollar volume | $2,070,923,189 | $2,281,343,090 | 10.2% |
| Total active listings | 38,045 | 40,848 | 7.4% |
| Single-family home sales | 6,636 | 6,913 | 4.2% |
| Single-family average sales price | $276,700 | $291,767 | 5.4% |
| Single-family median sales price | $219,900 | $232,000 | 5.5% |
| Single-family months inventory | 3.9 | 4.1 | 0.2 mos. |
| Single-family pending sales | 5,839 | 6,606 | 13.1% |