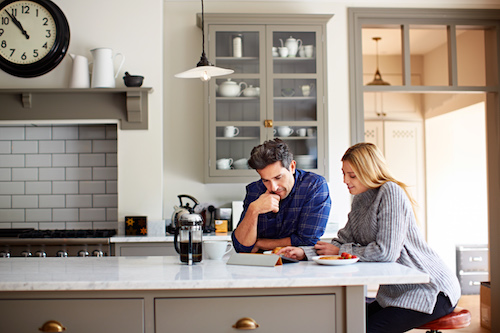 As Congress works on creating a new tax bill, the National Association of Realtors (NAR) has been vocal about the ways in which the proposals would affect homeowners, home prices and the real estate industry as a whole.
However, while it's easy to make broad statements about the ways in which tax plans would impact individual homeowners, variables like home prices and the number of homeowners vary from state to state.
In order to more clearly illustrate the impact of the tax plan for homeowners across the country, NAR broke down the impacts on a state-by-state basis.
Approximately 58 percent of the 5.82 million owner-occupied homes in Texas last year had a mortgage, according to NAR. Of those, 7.5 percent had a mortgage of more than than $500,000 while 6.1 percent of the owners paid more than $10,000 in real estate taxes. The average mortgage interest deduction taken by Texas homeowners was around $7,800 in 2016 while the real estate tax deduction average was $6,350.
Currently, a typical homeowner who lived in their house for at least two of the last five years would not pay any capital gains taxes if the house is sold. The latest proposals would require homeowners to need to live in their homes for five out of the last eight years to be exempt. If they are not exempt, they will pay $10,275 in capital gain taxes.
In Texas last year, 14.9 percent of homeowners lived in their homes for two to four years and would not be able to take the tax exemption.
Additionally, NAR reports that if both the mortgage interest and real estate tax deductions are eliminated, home prices could fall anywhere from 10 to 15 percent. This could mean a $21,970 to $32,950 for the typical homeowner.
"The tax incentives to own a home are baked into the overall value of homes in every state and territory across the country," NAR President Elizabeth Mendenhall said recently. "When those incentives are nullified in the way this bill provides, our estimates show that home values stand to fall by an average of more than 10 percent, and even greater in high-cost areas."