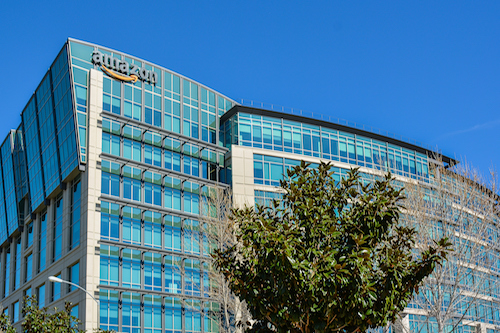 Amazon announced on Thursday that it has narrowed its list potential sites for its second headquarters to 20 cities. Houston did not move on to the second round, but two other Texas cities — Austin and Dallas — made the cut. The company received proposals from 238 locations that were hoping to woo the ecommerce giant and the 50,000 high-paying jobs that would come with it over the next 10 to 15 years.
"Getting from 238 to 20 was very tough — all the proposals showed tremendous enthusiasm and creativity," said Holly Sullivan, of Amazon Public Policy. "Through this process we learned about many new communities across North America that we will consider as locations for future infrastructure investment and job creation."
When Amazon announced last fall that it was looking for proposals, it said its preferences included a metropolitan location with a population of more than 1 million, mass transit, proximity to an international flight hub and the potential to retain and attract technical talent.
The company plans to make a final decision this year and said it will continue discussions with all of the finalists to figure out specifically where the headquarters would be located in each city.
It may not come as a surprise to most people that Houston did not make the final list as most analysis gave the city an average chance of making it to the short list. However a number of local developers like Midway Cos. with its East River property and McCord Development and its Generation Park project along with the Greater Houston Partnership's bid on behalf of the Bayou City tried win Amazon over.
The 20 cities are:
Atlanta
Austin, Texas
Boston
Chicago
Columbus, Ohio
Dallas
Denver
Indianapolis
Los Angeles
Miami
Montgomery County, Maryland
Nashville, Tennessee
Newark, New Jersey
New York
Northern Virginia
Philadelphia
Pittsburgh
Raleigh, North Carolina
Toronto
Washington, D.C.