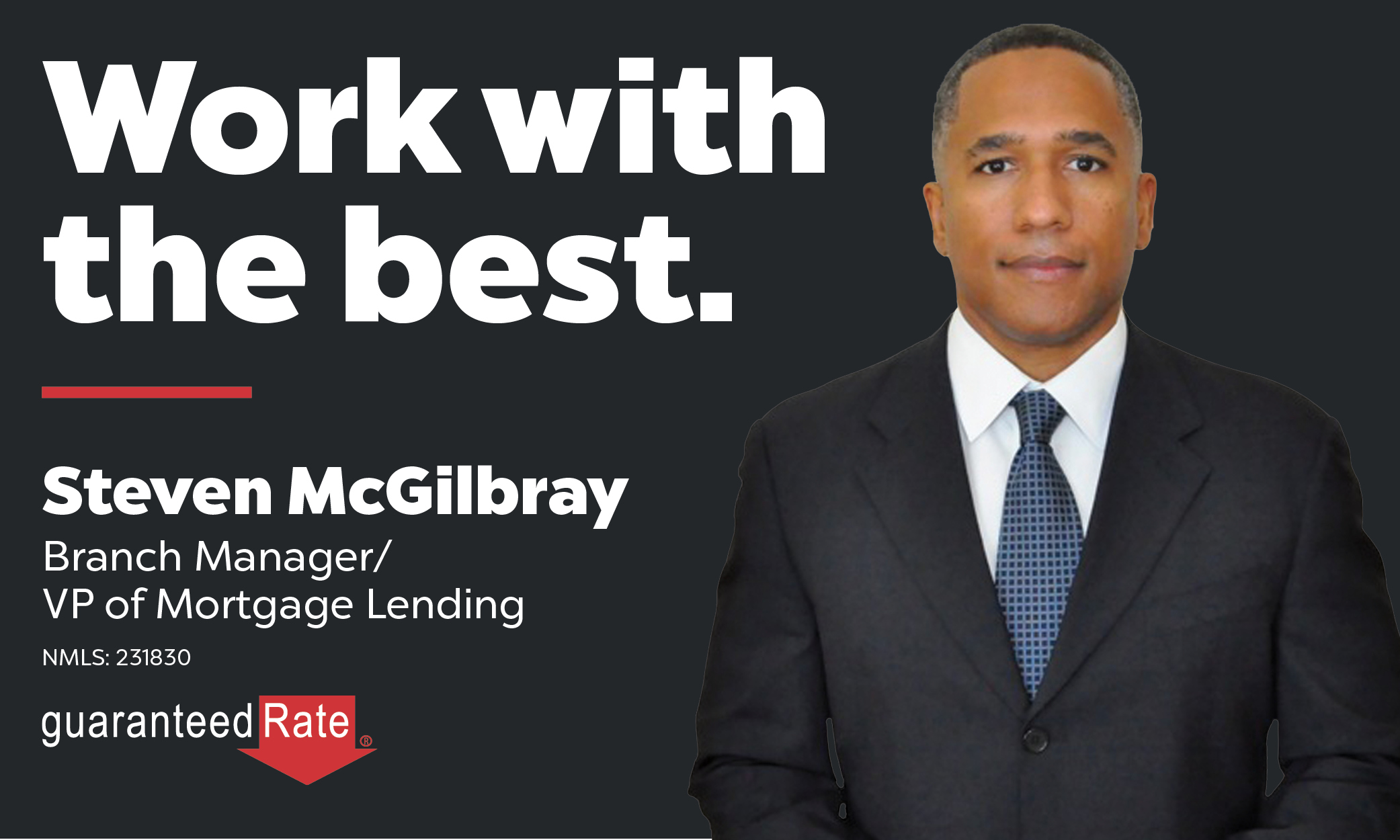 Background:
Steven McGilbray has been with Guaranteed Rate since 2012. In this interview, he discusses his model for success as a mortgage lender in Houston and explains why he can help agents around the area grow their businesses.
Steven on how being a native of Houston gives him an advantage as a mortgage lender:
"Being a native Houstonian, I have a lay of the land. I always know something about the different areas that people are considering when purchasing a home."
…on the tool within Guaranteed Rate's platform that helps him the most:
"I would say the digital mortgage. It's a really neat tool and Guaranteed Rate was the first to come out with a digital mortgage. Over the last two-and-a-half or three years, I've probably taken two loan applications by phone as opposed to directing people to my personal webpage, where they can click the link and complete their digital loan application securely."
…on how Digital Mortgage helps agents get deals done faster:
"Let's say it's the weekend and the client hasn't been approved, but they want to get an offer in on a home. If for some reason they can't get in touch with me, they can go online to the digital mortgage, go through the steps and get an automated approval within 15 minutes that they can actually turn in to make an offer on a home. That's key in helping agents with their business."
…on why he attends his closings and how that resonates with agents:
"When you attend a closing and you're there with them they can have confidence that if something does go wrong, for whatever reason, I can handle it for them. I take my laptop with me so I'm communicating with the closer if something comes up."
"I think that gives the agents peace of mind knowing I'm there to take care of it and answer any questions that may come up. It's my job to be there and answer any questions that could come up that are mortgage related."
…on why communication is so important to building relationships with agents:
"It adds that personal touch. It lets people know that if something comes up they don't have to wait, or get an automated response or be left in the dark. You can create the most efficient way of doing things online, but there's still that personal touch that comes with customer service. I think everyone likes to have some interaction with an actual person.
"No matter how streamlined the process gets now and in the future, there's always going to be a need for someone to be there."
…on why agents should work with him and Guaranteed Rate:
"The agents I work with know that once they send a loan to me and once I send that approval letter over – as long as their client does their part – that loan is going to close on time. They know that their person is going to be taken care of and when I send that approval letter they don't have to worry about their deal going sideways."
"When I run that approval, you can take it to the bank that it's going to close."
–
If you're interested in learning more about working with Steven & Guaranteed Rate, please go to Rate.com/StevenMcGilbray, call 713-396-5738, or email

[email protected]

. NMLS: 231830. Guaranteed Rate NMLS ID: 2611