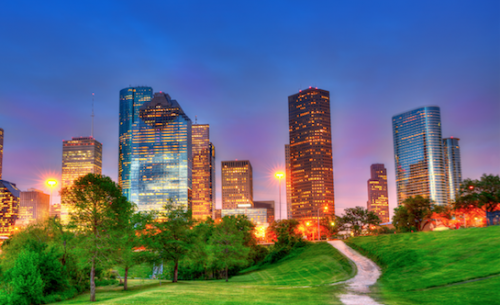 Following the devastation caused by Hurricane Harvey in 2017, many were left uncertain about how the Houston area would react and what the immediate future would hold. But as we approach the end of 2018, we can see that the area has made strong progress across the board.
As such, it's an excellent time to invest in the area, but there are some things you should understand before you start trying to sell area properties. Here's why Houston is so hot right now, and what you need to know about investing in Houston retail to take advantage of its surging popularity.
Why Houston is flourishing
Hurricane Harvey has demonstrated that the people of Houston can't easily be cowed. Many things have returned to normal including rising employment, strong wages, modest population density and a real estate market with strong potential for buyers and sellers alike.
Factor in the pleasant climate, the strong educational facilities, the vibrant nightlife, and the ever-popular Texas food, and you have a general recipe for success. While other popular destinations in the country have become overcrowded and overhyped, Houston is still a city on the rise, and there's a lot of room for growth.
How to take advantage of this success
Real estate agents need to know all the main selling points of the area they're working in. Here's how you can approach your clients:
1. Explain the value of flooded property
Even as the Houston market reaches new heights this year, and despite the eagerness of most real estate developers to take advantage of cheap property, there remains a strong reluctance to purchase flood-damaged property. While the discounted properties are obviously not going to stay on the market forever, there may still be time to find a bargain if a buyer is willing to act quickly and isn't daunted by the prospect of dealing with renovations.
Whether it's worth it will depend on their investment style and whether they have the time, resources and inclination to do it. But advise them to keep location in mind when looking at damaged property because they may find that a cheap flood-affected house is actually in a great position and might rise massively in value in the coming years.
2. Mention the room for fresh development
Relative to comparable business locations areas such as New York City, Houston has a remarkably low population density, meaning there's a lot of room for development.
Because of this, the prospect of investing in land and housing development is more affordable and viable in Houston than in any comparable places. If a buyer has the necessary funds, there's a lot of money to be made in building a prime piece of real estate in a location likely to attract industrial development soon enough.
3. Point out the area hotspots
So much of property is about location, and the booming Houston economy continues to drive high demand for accommodation near the largest hubs for the biotechnology, energy and medical industries in particular. It also hosts numerous top-level educational institutions, making student housing a consistent requirement.
If you make an effort to keep up with nearby economic development, you can not only recommend property in areas that are currently in demand but also anticipate where businesses might go next. The slowing population growth and economic prospects make it highly likely that workers, businesses, entrepreneurs and students will continue to migrate to Houston for years to come.
5. Suggest acting before the pending infrastructure improvements
Not long ago, Houston voters marked one year since Hurricane Harvey hit by approving $2.5 billion for funding flood-control projects. While this will require a small increase in property taxes, it will continue the work already carried out to protect the area against the effects of flooding. Given that the risk of flooding has traditionally weighed against the Houston real estate market, the implementation of further improvements will no doubt see a corresponding rise in property value in the area.
While it will be some time yet before there's a market-altering shift in the perception of Houston property safety, the fact that these improvements are being made is sufficient motivation to invest in property in the area. If a buyer can get on the market in the near future, they'll stand to benefit when other investors lose their reluctance to invest in Houston.
Houston is a booming area for leisure and business, with a diverse population, a lot of room to grow and several industry hubs that lead the entire nation and attract workers from across the world. Buyers looking for a real estate investment that stands to pay off strongly in the near future might struggle to find a better area in the country — and if you can communicate that to your clients, you'll do well!
---
Patrick Foster writes about buying and selling in the online world on a freelance basis, as well as for Ecommerce Tips, an advice-centric blog all about how you can start, run and improve online business enterprises. Check it out, and follow along on Twitter @myecommercetips.