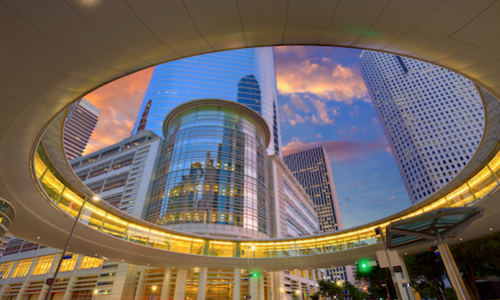 Opendoor recently launched in Houston and now another iBuyer program will be coming to the area soon. Offerpad is now available in the Dallas-Fort Worth area and announced that it will be bringing its services to Houston on January 15, 2019, which includes 86 cities surrounding the Houston area.
The real estate tech company allows homeowners to sell their home, have buyers purchase their home through their program, and also allow people to simultaneously buy and sell with the Offerpad Trade-In program.
"This is great news for residents here because we empower them to move freely, putting them in control to make decisions that are best for themselves and their families," said Trent Capps, Offerpad's market director. "Allowing people to move on their timeline, not having to be inconvenienced by staging and showing their homes and having certainty in the process has been proven invaluable in what we've set out to do."
A few weeks ago, Offerpad estimated an accelerated growth rate through the next year that would expand it from its current eight markets and 400 cities to more than 25 markets and 2,189 cities.
In other real estate news:
The Loken Group at Keller Williams was named the best place to work by the Houston Business Journal. While the company has made the list annually since 2013, this is the third year that they have topped the list. "We're so honored to be named as one of Houston's Best Places to Work, and we owe everything to our outstanding team members. We're proud of our team and our culture, and it is my mission every day to make this a place where they can achieve their biggest dreams," said Lance Loken, CEO of The Loken Group.
PulteGroup is moving into a 20,978 square foot office space in Houston, which will be its Houston office and design center. The location is less than a mile away from its current location in the Energy Corridor, the Houston Chronicle reports. It will occupy the first floor of the six-story building at 1311 Broadfield Blvd.
TRI Point Group, a family of premium homebuilders, has announced their partnership with Amazon to offer smart home options feature Alexa. The offerings include home activation appointments with an Amazon expert, Ero Home WiFi system installed, smart thermostats and switches and more. "We are constantly evolving and aiming higher to meet and exceed customer expectations," said Tom Mitchell, president and chief operating officer of TRI Pointe Group. "It's an honor to work with companies like Amazon that share our commitment to innovation and customer service offerings that enrich consumers' lives while contributing to their well-being."