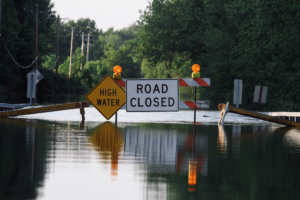 Seven states, including Texas, receive disaster relief funding
To relieve economic burden caused by recent flooding and hurricanes in Texas, the U.S. Department of Housing and Urban Development (HUD) awarded over $46 million to the state as part of a $1.5 billion grant package. These funds have been allocated to repair infrastructure, businesses, and personal residences damaged by natural disasters.
Over one-third of residents struggle to pay for housing
A new report released by the Kinder Institute found that 35 percent of Houstonians had trouble paying for housing in the last year. This number can be attributed to the city's stabilizing economy paired with rising housing costs. As rental and real estate prices increase, the Houston economy, growing at a much slower pace than in earlier decades, is struggling to keep up, leaving many residents unable to cover housing expenses.
Highly anticipated Buffalo Bayou development to break ground this fall
Regent Square, the long-awaited mixed-use project first proposed in 2007, is finally moving forward, according to the Houston Chronicle. The development includes 24 acres of land off of Allen Parkway, which snakes along the Buffalo Bayou. The latest phase, however, will utilize an eight-acre area and features 50,000 square feet of retail and restaurant space with a central plaza and a 600-unit apartment complex. Builders are expected to break ground this fall.
Houston home values decline in April
Zillow data shows Houston's median home value declined 0.3 percent in April from March. This figure accompanies a report noting that overall home values in the U.S. depreciated for the first time in seven years. It's clear the housing market is slowing, but time will tell how much the softening prices will impact Houston home buyers and sellers.
City approves 111-acre residential community near Katy
The Houston Business Journal reported that a residential development from Pulte Group, a prominent builder based in Atlanta, was approved by the city of Houston planning commission.
The proposed community will have 600 homes, a jogging trail and splash pad and will be located in the West Northwest market area, which saw one of the highest numbers of home starts last year.