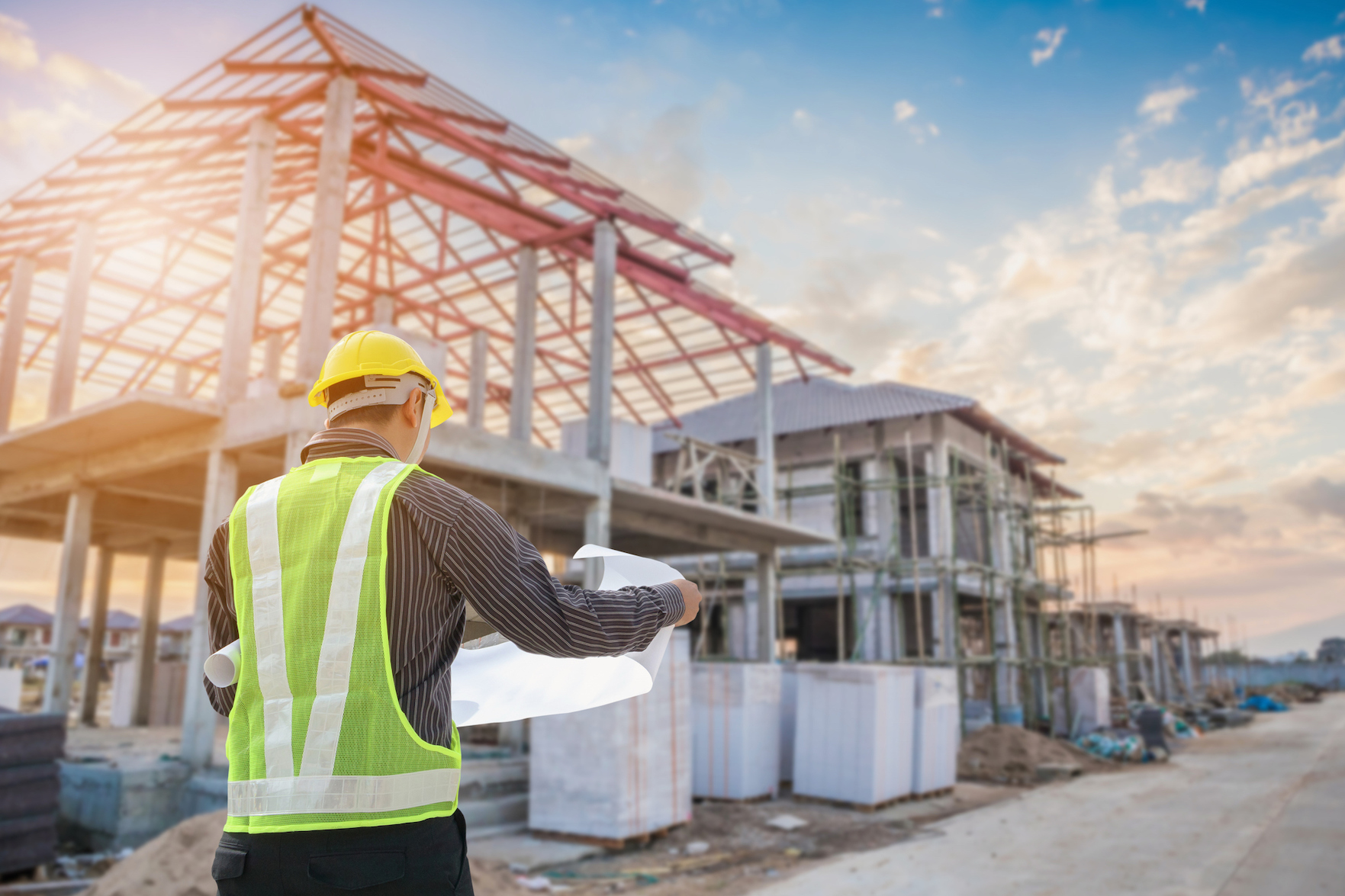 New-home sales declined more than expected in July, fanning the flames yet again around concerns that the U.S. housing market is in a slump. But the latest report from the Census Bureau on new construction sales not only contained some bright spots of its own, but also came amid other strong housing data released earlier in the week.
July's housing starts data showed overall homebuilding activity was down 12.8 percent from the prior month, but slightly above year-ago levels and growing faster among the single-family sector. With the sales of newly built homes coming in at a seasonally adjusted annual rate of 635,000, activity was about 4.3 percent above July 2018. As Lawrence Yun, chief economist of the National Association of Realtors noted, the annual numbers are in some ways more helpful, due to the cyclical nature of real estate.
"One month of data does not make a trend, so looking at the year-to-date figures show that newly constructed home sales are up 4 percent while existing-home sales are down 3 percent," said Yun.
Economists were expecting new-home sales to finish stronger in July, aided by low mortgage rates that act as an incentive for buyers. According to Reuters, economists were anticipating new-home sales to rise slightly from June to an annual rate of 649,000 last month. However, the Census Bureau's July report did revise the June numbers significantly higher — from 646,000 initially to a new estimate of 728,000 — which may have explained July's big miss.
"Industry surveys of builders suggested that June sales were stronger than initially estimated, and July sales improved off that base," wrote Robert Dietz, chief economist for the National Association of Home Builders. "As a result, we expect a revision to the July Census estimate as well."
Adding to the mixed messages on housing lately, July's existing-home sales report posted the first year-over-year gain in 16 months. Meanwhile, amid a volatile stock market, major U.S. homebuilders like Lennar, D.R. Horton and LGI Homes have actually seen their shares rally since early this summer, when mortgage rates first fell below 4 percent. A fund tracking shares of major U.S. homebuilders had risen in value by 30 percent year-to-date as of August 22. For comparison, broad market indexes like the S&P 500 have returned only 17 percent so far this year.
Economic storm clouds linger
Even though some of the optimism captured in July's economic data persists, the overall picture has grown gloomier since then. New or existing, home sales of any kind are propelled by a strong, growing economy. But new signals that arose in early August suggest U.S. growth is facing significant turbulence.
Throughout the month, Federal Reserve Chairman Jerome Powell has insisted the central bank would step in to ease the tension felt by American business owners, should economic problems persist, by lowering interest rates. That could be a boon to homebuilders who operate in a capital intensive business, as well as consumers who can acquire cheaper loans with lower prevailing rates. But even Powell, in a recent speech, conceded that the Fed's tool kit for maintaining economic balance was far from all-powerful in the face of an unprecedented trade dispute between the U.S. and China.
"There are … no recent precedents to guide any policy response to the current situation," Powell said in the August 23 speech. "Moreover, while monetary policy is a powerful tool that works to support consumer spending, business investment and public confidence, it cannot provide a settled rulebook for international trade."
Those same uncertainties related to the trade dispute directly impact the homebuilding industry. According to the NAHB, about 450 types of materials often imported from China for use in home construction are subject to the 25 percent tariff rolled out in May. While the direct impacts of tariffs are complex, they often result in higher materials costs for builders, forcing them to operate at lower profit margins or else raise the prices they charge consumers. The NAHB referred to these tariffs on $10 billion worth of housing-related goods as essentially "a $2.5 billion tax on housing."
Separately, the new United States-Mexico-Canada Agreement (USMCA) intended to replace the longstanding North American Free Trade Agreement remains stalled in Congress. The failure of these trade talks could spell more problems for builders, not to mention many other industries, as the U.S. relies heavily on Canada for its supply of lumber used in framing and machinery imported from Mexico. In an August 15 blog post, the NAHB urged members to write their congressional representatives and ask them to ratify the the USMCA.