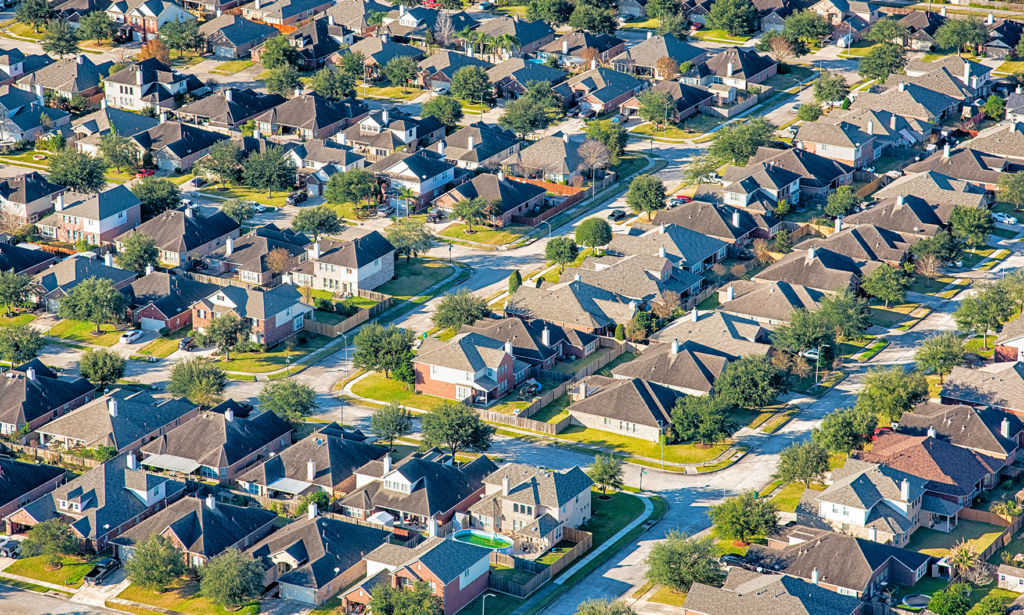 Earlier this month, a new rule went into effect limiting the use of pocket listings, after the National Association of Realtors voted to require agents who sell through multiple listing services to submit their listings to the MLS within one business day of marketing the property to the public.
In a market struggling with a shortage of inventory, the rule was welcome news, said Paige Martin, broker associate and team leader with Houston Properties Team at Keller Williams. "I am a huge fan of the new NAR pocket listing rule that went into effect this month," she said. "As Realtors, we have a fiduciary duty to put our clients' interests first."
According to Martin, pocket listings — properties that are kept off of the MLS, also known as "whisper listings" — do not benefit clients on either end. "They don't benefit sellers because they don't expose the home to the largest number of potential buyers," she said. "They also don't benefit buyers, because buyers want to see the most amount of home options."
While some agents may have personally benefitted from pocket listings by reducing the time and expense of marketing and selling, and sometimes allowing them to retain the full commission by double-ending the deal, Martin thinks the real force driving the practice was upstart real estate firms seeking to build a hidden treasure trove of homes.
"This rule came about because a number of newer real estate firms – who needed to raise investor money – spun a story to financing sources that they could create 'proprietary value' by locking up listings and using these pocket listings as a way to win new buyers," she said. "While this was a successful investment strategy, it was done at the expense of the consumer. NAR countered these firms by banding together and creating a new policy that forbids this type of behavior."
Local MLS and Realtor associations have until May 1 to make the necessary changes to accommodate the new rule. A spokesman for the Houston Association of Realtors told Houston Agent that HAR's MLS Advisory Group plans to review the new rule in the coming weeks and forward its recommendation to the full board of directors for consideration.
"I think NAR was very smart in that they pushed the enforcement mechanism down to every local Realtor MLS so HAR members have the ability to control how enforcement works at the local level," said Martin.
When contacted for comment about how the new rule would be enforced, a spokesperson for Texas Realtors said they "don't have a position on the subject at this time." How local associations ultimately decide to interpret the new rule is anyone's guess, but at least some brokerages see the rule as an unnecessary – and unwelcome – intervention.
"Compass believes that Texas homeowners and the agents that represent them should have the final say in how they decide to market their home," said Katie Kossev, Houston sales manager at Compass Real Estate. "Regulating pre-marketing techniques that have long enabled agents to optimize a listing before it goes out to the broader market will negatively affect their ability to serve their clients. Over the long term, these types of limitations stifle innovation and disproportionately affect agents who are looking to improve the overall client experience."
But NAR and the Council of Multiple Listing Services maintain the measure was unavoidable, especially given that the MLS industry — governed by brokerages — is currently under close watch by the U.S. Department of Justice for possible antitrust issues.
"It was a necessary step," said Denee Evans, CEO of CMLS. "As an industry, if we don't come together, that leaves us in a position for government intervention."
While NAR believes the new rule should address some of the major concerns that agents and brokers have regarding the practice, some critics say a side door remains open that's likely to limit the rule's effectiveness. "Office exclusives," which allow agents to market their listings within their own brokerages before appearing on the MLS, have become the new pocket to secretly shop properties, they say.
"Allowing agents to privately market new home listings to other individual agents does not serve the interests of either the seller or buyer," said Consumer Federation of America Senior Fellow Stephen Brobeck in a recent blog post. "Sellers may miss out on opportunities to sell for a higher price and buyers are limited in their selection of properties."
Lack of available housing inventory has made the practice even more unfair, said Brobeck, calling "office exclusives," "coming soon," and other off-market designations anti-consumer and a threat to a non-discriminatory housing market. "Agents who pocket list [or use other off-market designations] are effectively gaming the system — restricting access to their listings but retaining access to the listings of other agents," Brobeck said.
NAR's official position regarding in-house listings and "coming soon" labels is that "one-to-one promotion" between brokers and their clients "is not considered to be public advertising." But how that will be handled is ultimately up to the discretion of the local MLSs.
One thing is clear: The pocket listing measure has touched a nerve throughout the industry. At a time when new technology systems are increasingly attempting to make the MLS – established in the 1800s – obsolete, the battle seems to be less about consumers and more about the control of real estate information. Who will ultimately win remains to be seen.
For now, Evans is confident the new rule is the right step towards ensuring that MLS databases are accurate and accessible. "This policy is about making sure all agents have access to all listings and are able to share them with their clients regardless if they know the 'right agent' or belong to the right groups," Evans said. "This policy is about stomping out dark silos of information. This is our collective MLS moment that will definitely shape our future."