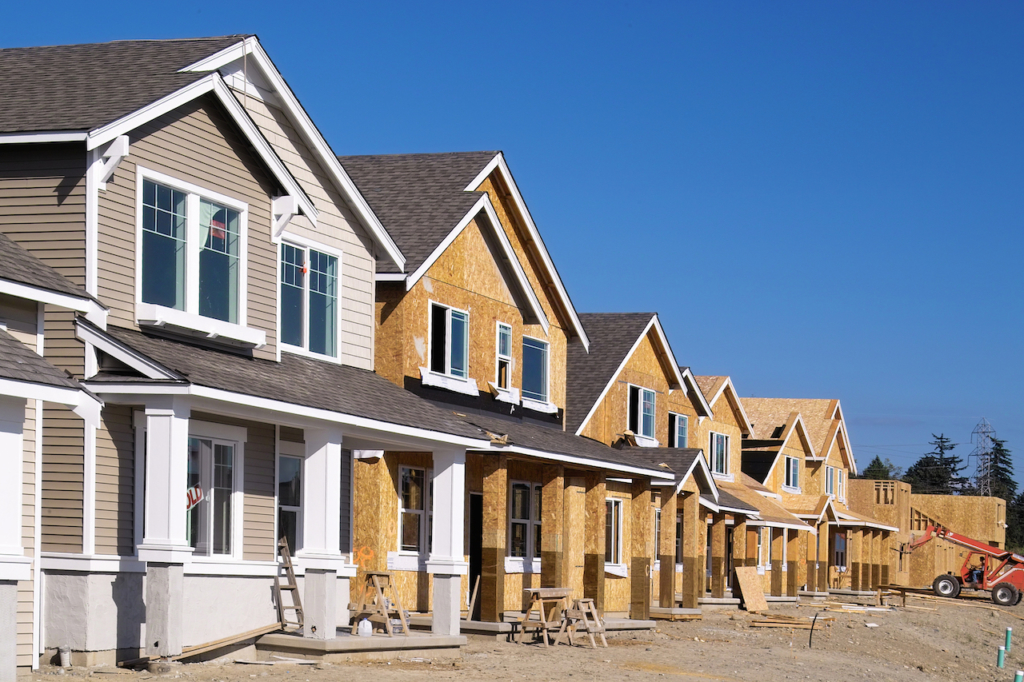 Even in the midst of rising coronavirus infections, the U.S. housing market is on its path to recovery as post-lockdown buyers race to take advantage of historic low interest rates while addressing changing housing preferences.
According to the U.S. Census Bureau's monthly new residential sales data, sales of new single-family homes rose 13.8% month over month in June to a seasonally adjusted annual rate of 776,000.
That number is not only 6.9% higher than sales data from June 2019, it is the strongest seasonally adjusted annual rate since the Great Recession.
Driving sales are pandemic-era shoppers looking for more space, increasingly in the suburbs and exurbs.
"Builders' sales are being pumped up by demand coming from people who were formerly in multifamily apartments and who now want to have the social-distancing benefits that come along with living in a detached home," said RCLCO Real Estate Advisors Managing Director Brad Hunter in a statement.
According to the National Association of Home Builders, the gains for new-home sales are consistent with the NAHB/Wells Fargo HMI, which jumped 14 points to 72 in July to pre-recession levels, demonstrating that housing will be a leading sector in the emerging economic recovery.
"Consider that despite double-digit unemployment, new home sales are estimated to be 3.2% higher through for the first half of 2020, compared to the first half of 2019," the NAHB said in a recent Eye on Housing blog post.
New-home sales were higher in almost all regions of the country in June.
In the South, where coronavirus infections continue to rise, new-home sales were up 7.2% in June from the previous month. Compared to June 2019, however, sales in the South were down 1.8%.
The median price of new homes sold in June was $329,200, up from $317,900 in May and $310,400 in June 2019, while inventory levels fell again. Currently, inventory in the U.S. stands at a 4.7-months' supply, the lowest level since 2016.
"The inventory of new homes remains extremely low relative to demand, which has held back sales to some degree from fully realizing the true level of demand, and kept home prices high," added Hunter.
While a number of headwinds remain, including surging coronavirus cases and elevated unemployment numbers, the housing market has remained relatively unscathed, along with higher-income workers who are more likely to become homebuyers. Most industry experts expect that trend to continue, as the coronavirus-induced recession so far has not had the same impact on workers who are able to do their work remotely and are less vulnerable to layoffs and furloughs.
"There is almost universal optimism among homebuilders," said Hunter. "We are finding that builders nationwide are still experiencing robust new-home demand, and we are also finding in our own surveys that sentiment in the residential sector is solidly positive."