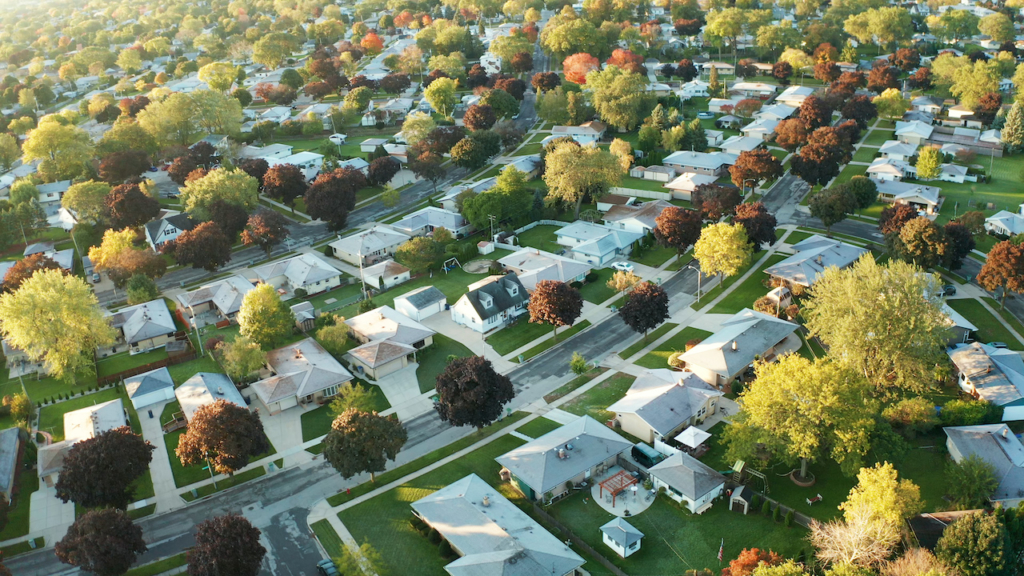 The U.S. housing market continues to demonstrate its strength and stability in the face of a global pandemic.
According to the latest First American Real House Price Index, which measures the price changes of single-family properties throughout the country, nominal house prices increased by 7.4% in May compared with one year ago, and June year-over-year growth is expected to be even higher.
"As the coronavirus pandemic continues to wreak havoc on global and domestic economies, housing has thus far proven resilient, managing a V-shaped recovery from the low point reached in April," said First American Chief Economist Mark Fleming in a statement.
According to Fleming, May's strong rebound is largely a result of conditions that existed before the pandemic and have continued or even gained strength in the last few months: low interest rates, millennial homeownership demand and shrinking inventory.
"Mortgage rates were falling before the pandemic, and just last week they fell below 3% for the first time ever," Fleming continued. "Demographic demand from millennials aging into their prime homeownership years continues to benefit housing as well. Both of these dynamics help boost demand."
Another key factor driving home price growth is an already tight inventory of homes that's only gotten worse during the pandemic lockdowns. "The housing market amid the pandemic faces a significant supply and demand imbalance, and the result is accelerating price appreciation," Fleming added. "In fact, based on current trends, we expect house price appreciation nationally to remain strong, and even accelerate in many markets this summer."
That's good news for sellers, but buyers are getting a boost too, as current conditions have increased their house-buying power.
Consumer house-buying power, how much one can buy based on changes in income and interest rates, increased 1.3% month over month in May, and 15.9% year over year.
"That drop in the mortgage rate from 3.23% in May to 2.98% in July increased house-buying power by nearly $15,000," said Fleming. "It's been said that mortgage rates could fall to as low as 2.7 percent. If that happens, house-buying power nationally would increase to $488,000, a $32,000 boost to affordability compared with May."
According to the report, median household income increased by 4.5% in May year over year and 62.8% since January 2000. So, while unadjusted house prices are now 12.5% higher than the housing boom peak in 2006, house-buying power-adjusted house prices remain 44.5% below their 2006 housing boom peak.
"House-buying power, how much home one can afford to buy given their income and the prevailing 30-year, fixed mortgage rate, continues to outpace nominal house price appreciation nationally," said Fleming.
Whether or not house-buying power can keep up with house prices is unknown, but for the short-term, the outlook is good.
"We expect that house price appreciation will persist, and even accelerate, for the remainder of the summer," Fleming said. "However, even assuming a 1% decline in household income (relative to May), a mortgage rate of 2.9%, and house price appreciation growth of 8.0%, our RHPI would still be 2.4% lower than in May, meaning affordability would still improve."
While weakness in the labor market and the resurgence of COVID-19 cases in many states across the country remain ongoing concerns, the report noted that home price appreciation is expected to accelerate in July and remain stable in August. "Obviously, the pandemic continues to impact the labor market and economy, but our analysis indicates that potential buyers remain positioned to reap the benefit from the historically low rate environment."