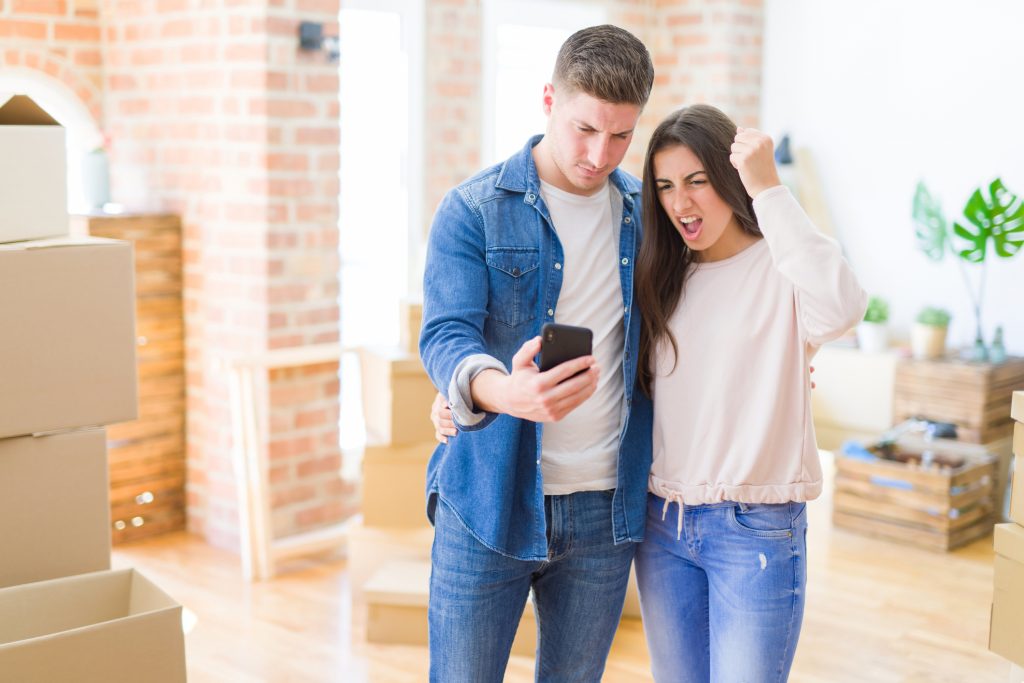 Being a pre-qualified buyer is no longer a guarantee of homeownership. For a growing number of buyers and their Realtors, there's another, more challenging hurdle to cross:
duking it out with other highly motivated buyers.
According to data from the National Association of Home Builders, a whopping 62% of buyers who were actively engaged in the process of finding a home in the third quarter of 2020 have spent three months or more searching for a home without success. While affordability continues to be an issue — 38% of those buyers said high home prices have kept them from pulling the trigger — that share is lower than a year ago, when 45% said the same.
But increasingly, bidding wars — not prices — are keeping buyers at bay. Nearly 30% of buyers in the latest Housing Trends Report said they were getting outbid by higher offers from other buyers, almost double the 15% of buyers who said the same last year.
According to the report, between the third quarters of 2019 and 2020, the share of active homebuyers whose searches have lasted three months or more and yet have failed to buy a home because their offers are getting outbid have increased in every region of the country.
In the South, 25% of active homebuyers said they were outbid in 2020, up from 17% a year ago.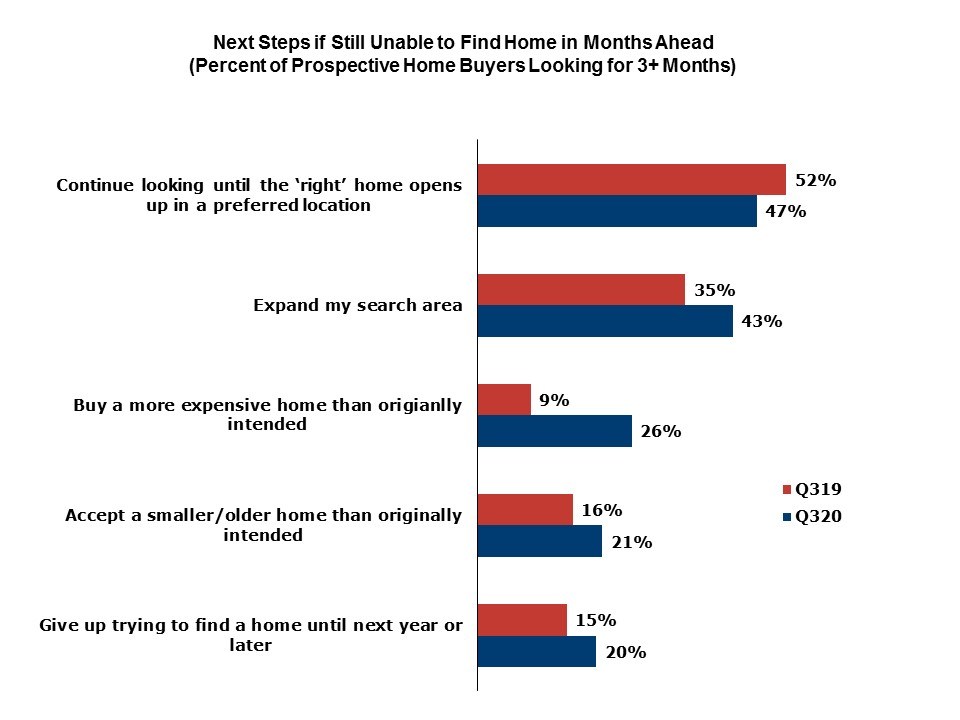 When asked what they'll do next if still unable to find a home in the next few months, 26% of these long-haul house hunters said they'll buy a more expensive home than originally intended, three times the number of buyers who said they'd use that strategy a year ago.
Today's buyers are also expanding their search areas as a strategy to find homes, up from 35% a year ago to 43%. Meanwhile, the share who said they'd continue to search for the right home in their preferred location was down to 47% from 525 a year ago.
The number of buyers who are throwing in the towel altogether or at least choosing to wait until next year is growing as well.
In the third quarter of 2020, 20% of long-term active buyers said they would give up, compared to 15% a year earlier. That marks the third consecutive year-over-year gain in the share of buyers who are likely to quit searching for a home until the inventory situation improves, said the NAHB.