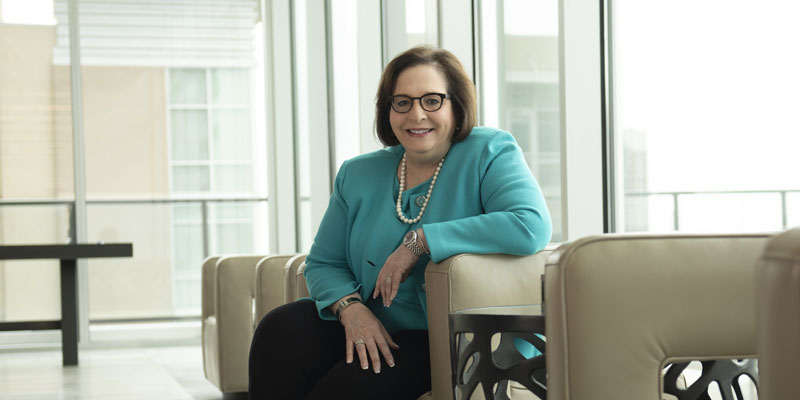 Amy Bernstein
Owner/Broker
Bernstein Realty, Inc.
Amy Bernstein has an unparalleled enthusiasm for real estate, approaching each transaction with the same level of passion and determination as she did when she joined the industry 36 years ago. Bernstein, broker-owner of Bernstein Realty, Inc., works with buyers and sellers in all areas of Houston. Bernstein's goal is to be a "go-to" for her clients for all their real estate needs, even after the transaction closes. Bernstein's business continues to stay active, due in large part to referrals from past clients. She now frequently assists the children of prior clients in purchasing their homes using her well-honed negotiation skills and vast experience to assist them at every step of the way.
Bernstein's attention to detail, professionalism and dedication to her clients is often reflected in her testimonials. "After each transaction, I ask my clients for feedback in order to continuously grow," she says, adding that there is no better feeling than knowing her clients have had a wonderful real estate experience. One of Bernstein's favorite testimonials is from a client who wrote that she was the Michael Jordan of real estate.
In 2018, Bernstein was recognized as Industry MVP in Houston Agent Magazine's Agents' Choice Awards. She also consistently ranks among the Houston Business Journal's top 25 real estate professionals based on sales production, transaction price and number of transactions.
Bernstein is a member of the Women's Business Enterprise Alliance, Houston Relocation Professionals, Worldwide Employee Relocation Council and Greater Houston Partnership. She also chairs the Nancy Owens Breast Cancer Foundation.