As the Obama administration acts to wind down the role of mortgage behemoths Fannie Mae and Freddie Mac, the loss of the mortgage interest deduction may come as result.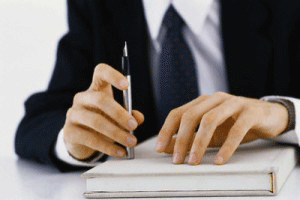 "Realtors, homebuilders, everybody who has a vested interest in preserving this (mortgage interest deduction), have a very strong voice on Capitol Hill," Guy Cecala, publisher of Inside Mortgage Finance, told www.CharlotteObserver.com last month. "They've done a pretty good job of keeping everybody's hands off of it."
The mortgage interest deduction policy offers homeowners a tax break on mortgage interest payments. Say, for example, that a homeowners makes $100,000 a year, and paid $10,000 in mortgage interest that year, then they would only be taxed by the IRS on $90,000.
Groups like California-based GreenLining.org propose wiping out the deduction policy. Instead, the group suggests middle-to-low income households would receive a tax credit of $5,000, as opposed to the deductible that is applicable to all households.
"Recent progress has been made in bringing stability to the housing market and any changes to the (mortgage-interest deduction) now or in the future could critically erode home prices and the value of homes by as much as 15 percent," National Association of Realtors President Ron Phipps said in a recent press release.
For more on the mortgage interest reduction, visit www.RisMedia.com.