Zillow yesterday launched "Rent Zestimates," a one-of-a-kind tool that can be used as a starting point for determining a home or apartment's estimated monthly rent price. The launch expands on Zillow's popular Zestimate home valuations and empowers renters and landlords with estimated rent prices for more than 90 million homes and apartments across the country.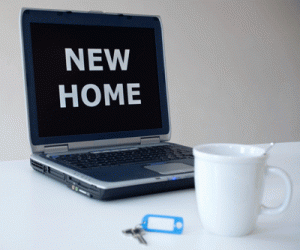 Most people who move each year (70 percent) are renters, and, according to a recent survey by Ipsos, nearly two-thirds (61 percent) of current renters who were polled do not research fair rent prices before signing their lease. Rent Zestimate estimated rent prices offer a powerful new way for consumers to research prices for specific homes or apartments. In combination with additional market information on rentals, Rent Zestimates can help renters determine a fair rental price and negotiate before signing their lease.
"Many people are considering both options when shopping for a new home. Similarly, many would-be sellers in today's housing market are considering whether to become landlords rather than sell at a loss," says Zillow CEO Spencer Rascoff. "We created Rent Zestimates to empower people with information and data to make the right real estate decision for them."
Rent Zestimates are also a valuable tool for landlords. Information is especially hard to come by for "accidental landlords," who represent one-fourth of respondents who are homeowners intending to move in the next three years and who are considering renting out their home, according to the survey. Most (69 percent) respondents said they will research similar rentals in their area to determine a price, but Rent Zestimates offer a unique data point for landlords to decide how much to charge.
Consumers can find Rent Zestimates on map searches and individual home detail pages on Zillow.com and all Zillow mobile applications, including iPhone, iPad and Android apps.
Zillow launched rental listings in late 2009, and today has nearly 300,000 apartments and homes listed for rent. Consumers can search Zillow's rental listings by number of bedrooms and bathrooms, square footage, and monthly payment – an attractive feature for the 27 percent of Americans who plan to move in the next three years and who will simultaneously search for both homes for rent and for sale.