By Kathy Strader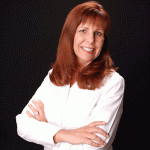 Most people are surprised to learn that the phrase "home staging" is not a decorating term, but a term used within the real estate industry. Barb Schwarz was a licensed and active real estate agent when she coined the term. She knew decorating was about the homeowner's taste; home staging is done solely to appeal to homebuyers.
If you want to sell a house, the price has to be right.  If you want the house to sell as quickly as possible, and for the best price, it should be staged. Okay, yes, I'm a home stager, so you could call me biased, but my clients and the Realtors I work with agree with me. After all, any buyer's agent knows that when a client starts to talk about how their own furniture will fit in the house they are viewing, or they start imagining how they will live in a house, an offer is likely very near. On a very practical level, a house that is move-in ready is a big plus.
Home staging gives buyers the opportunity to become emotionally involved with a house. When a seller stages, they depersonalize, declutter and define. By depersonalizing and decluttering, the owner is stepping out of the way, so to speak, so the buyer can imagine what it would be like to live in the house. By defining each space in the house, the seller doesn't necessarily tell the buyer how the room should look; they just point the buyer in the right direction and offer them a frame of reference. It can be very difficult for most people to figure out where their furniture would fit in an empty room or a room that is overstuffed with stuff.
If the price of the house appeals to a buyer's logic, when you stage a house, you appeal to the buyer's heart. The combination is difficult to resist.
Wishing you a quick sale!
Kathy Strader, ASP
Owner/Sr. Staging Designer
www.MemorialStagedHomes.com
Twitter: @StagingHouston