S&P Case-Shiller data released yesterday demonstrates a monthly increase in home prices through April for the 10- and 20-city composites for the first time in eight months, but they are both at lower levels than the indices have seen in April 2010, according to the report from Calculated Risk.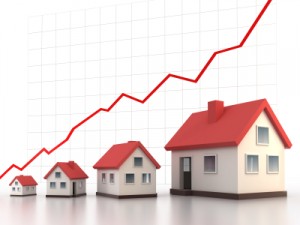 Six metropolitan statistical areas reported new index lows, but in comparison to March when there were 12 index lows, this is a relative success.
"With index levels of 152.51 and 138.84, respectively, both the 10- and 20-city composites are above their March 2011 levels, which had been a new crisis low for the 20-city composite," said the article.
From a year ago, the 20-city composite fell 4 percent, and the 10-city composite fell 3.1 percent, with Washington D.C. being the only market posting a year-over-year gain of 4 percent, and a monthly gain of 3 percent. An additional 13 markets rose on a monthly basis.
"In a welcome shift from recent months, this month is better than last- April's numbers beat March," said David M. Blitzer, chairman of the Index Committee at S&P Indices in the press release. "However, the seasonally adjusted numbers show that much of the improvement reflects the beginning of the spring-summer home buying season. It is much too early to tell if this is a turning point or simply due to some warmer weather."