Despite the nation's credit downgrade, the Federal Housing Finance Agency assured investors that securities issued by the Treasury and other government-sponsored enterprises (GSE) are still adequate.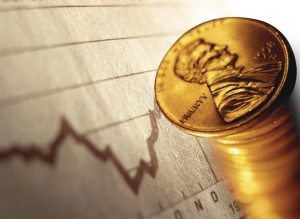 According to HousingWire, on Friday, Standard & Poor downgraded the nation to double-A-plus from its long-held triple-A rating. Then, on Monday, the ratings agency downgraded several securities backed by the U.S. as part of the trickle-down effect.
However, analysts state that the downgrade will cause little disruption in the cash-flow of mortgage-backed securities guaranteed by the GSEs. The weighted risk for Treasury securities, Fannie Mae and Freddie Mac remain unchanged.
"The government commitment to ensure Fannie Mae and Freddie Mac have sufficient capital to meet their obligations, as provided for in the Treasury's senior preferred stock purchase agreement with each enterprise, remains unaffected by the Standard & Poor's action," said FHFA Acting Director Edward DeMarco.
The GSEs have pulled a total of $168 billion from the Treasury since 2008 and have paid back a combined $26.3 billion.