Cypresswood Estates, a housing community for active adults over the age of 55, is a finalist for this year's Multifamily Pillars of the Industry award by the National Association of Home Builders (NAHB). The grounds for the nomination: the community's highly energy-efficient construction.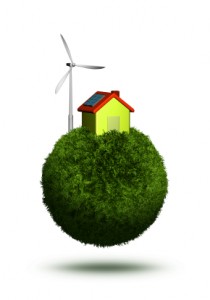 The NAHB Multifamily Pillars of the Industry Award program is a chance for the association to recognize the best innovations in multifamily construction and design. The award may be given to those deserving of recognition for effective and creative marketing campaigns, or to the top property managers and developers. This is not the first time that a community with impressive green qualities has been nominated for the award.
As the Cypresswood Estates website boasts, "Green has a new home." Along with it's energy-efficient HVAC system, the community also features solar panels which are able to generate about 60 percent of the energy needs of the complex. The buildings are insulated with Thermax and recycled cellulose. According to the Harris County Housing Authority (HCHA), Cypresswood is home to the most energy-efficient units in Houston's senior housing market.
NAHB considers Cypresswood the first affordable senior housing in Houston that meets criteria for the highest available green certifications, the Platinum LEED and the Emerald Green. Cypresswood residents can expect their utility bills to be significantly lower thanks to the energy-efficient construction of the complex.
Even though Cypresswood has been defined as affordable, it is slightly more expensive than those Houston complexes not meeting maximum green requirements. Expenses are expected to be raised about eight to ten percent per square foot. Yet, according to HCHA, with the lowered utility costs and the great benefits to the environment, the community is well worth the extra expense.
Guy Rankin, HCHA President and CEO, sees Cypresswood's construction as not only a benefit for Houston, but for the entire United States. "What we've learned on this build breaks new ground on issues important to America's future. Cypresswood Estates could serve as a road map for President Obama as he begins to put more emphasis on environmental stewardship, new energy alternatives and the development of green industries."