The community of Riverstone has set new records with 2011 new-home sales thus far, with a substantial increase over last year's year-to-date sales for September.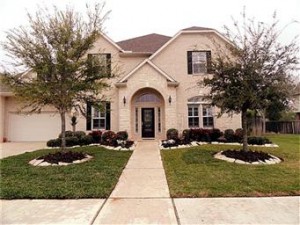 Riverstone, a master-planned community, is comprised of 3,700 acres of single-family homes, townhouses, lakes, bike trails, and parklands located in Sugar Land, Texas.
On September 4th, 2011, the year-to-date sales had reached 207, whereas September 5, 2010 had only reached 153 new-home sales. Riverstone has also seen an increase in the number of constructions started for new homes, with 173 new projects started to date, whereas only 153 had been started by this time last year. A 13 percent difference can be calculated between the two years.
Overall, with sales and construction, the year-to-date numbers for September of 2011 have seen a 35 percent increase over the year-to-date numbers for September of 2010.
The majority of this increase has taken place in the summer months, from May to September. Since the beginning of May, Riverstone has sold 87 homes (42 percent of year-to-date total sales) and started construction on 63 homes (36 percent of year-to-date total starts). In comparison with last year, only 34 homes had been sold during the summer months, and 54 homes had begun construction.
"We have really seen a surge of activity this summer, especially compared to last summer," said Tom Wilcox, general manager of Riverstone. "Summer sales are up 155 percent this year. Those are sales numbers to celebrate."
The development has built 1,000 homes thus far. Within the next eight years, Riverstone developers are hoping to build 6,000 more. Riverstone homes range anywhere from modest townhouses to multi-million dollar single-family homes, and property sizes can reach up to a half-acre.
Riverstone is developed by The Johnson Development Corp, an award-winning residential and commercial developing company. In addition to Riverstone, Johnson is involved in several Houston, master-planned communities including Sienna Plantation, Imperial Sugar, Fall Creek, Woodforest, Tuscan Lakes, Edgewater and Silverlake. Johnson is one of the largest and most successful developers in both Houston and Atlanta.
For more information on the Riverstone community, visit www.riverstone.com, or contact Tania Oshman at oshman@totalpr.com.