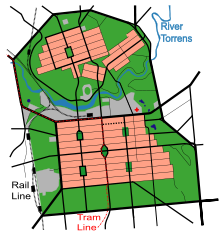 A new survey from John Burns Real Estate Consulting has ranked some of the top-selling Master Planned Communities (MPC) in the U.S., and Houston was extremely well-represented in the survey's findings.
In total, 11 communities in and around Houston were among the 50 ranked communities, and The Woodlands, Cinco Ranch and Telfair developments were even in the top 10, with the former two making it all the way to the top five.
Master Planned Communities are large-scale developments that are specifically designed to appeal to a wide range of buyers through a diverse offering of products and features, which include multiple builders, diverse amenities and non-residential construction, such as schools and commercial properties.
Along with the three aforementioned communities, the other Houston developments in the survey were: Bridgeland, Riverstone, Shadow Creek Ranch, Sienna Plantation, Cross Creek Ranch, Westheimer Lakes, Summerwood and Firethrone.
The MPC survey, now in its second year, collects data from 136 different MCPs across the U.S., a representation of nearly 24,000 new home sales in 2011.
An article about the survey by Smart Houston Realtor credited the city's strong economy for its impressive showing on the survey.
"The rankings shows the current market trend in U.S. and particularly around Houston area and how the new home sales have picked up in 2011 compared to previous years," the article stated. "With a reasonably minimal unemployment rate, 2012 new home sales going to continue to climb up as per many Realtors and analyst predicts in Houston and also around Texas."