It's been a bumpy ride for the FHFA, figuring out its HARP program, but with refinancings now in full swing, it has decided to extend the program.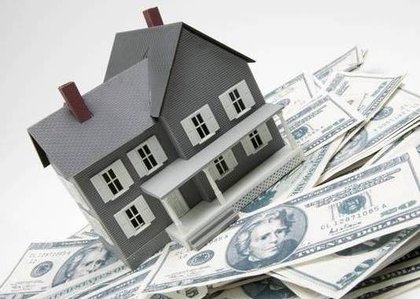 In what is surely the most ironic housing development thus far in 2013, the FHFA has announced that it will extend the government's Home Affordable Refinance Program, or HARP, through 2015, a refinancing initiative that, despite early slip-ups, has proven enormously popular with homeowners.
As Nick Timiraos reported for the Wall Street Journal, HARP was originally slated to expire at the end of 2013, but high demand for the program's refinancing offerings inspired a change of heart at the FHFA.
"We are extending the program so more underwater borrowers can benefit from lower interest rates," said Edward DeMarco, the acting director of the FHFA.
2.0 Times The Lucky Charm
Things were not always going this swimmingly for the HARP program. Originally started by the Obama White House in early 2009 to help underwater borrowers refinance their mortgages, HARP was originally set to end on June 10, 2010, but after the program's performance failed to meet expectations, its deadlines were extended, and the program became an unfortunate poster child for the administration's tacit response to the housing crisis.
HARP's refinancing activity in 2010 and 2011 continued to disappoint, and finally, in late 2011, the Obama administration announced a series of changes to the program. Dubbed HARP 2.0, the revisions abolished many of the program's pesky technicalities and lifted its 125 percent LTV restriction. Since then, refinancing activity under HARP has soared, with more than one million homeowners refinancing their mortgages in 2012 alone; for some perspective, that's the same amount of refinancings that HARP generated in its first three years of existence!
As it currently stands, borrowers with Fannie Mae/Freddie Mac-backed loans that were made before June 2009 can utilize HARP, though borrowers must be current on their payments for six months, and have no more than one late payment in the previous year.
Component of the Housing Recovery
Of the one million borrowers who refinanced with HARP in 2012, 44 percent were underwater on their mortgage, and with home prices rising as aggressively as they have in the last year – according to the latest analysis by CoreLogic, home prices were up 10.2 percent year-over-year in February, with an anticipated 11.4 percent uptick for March – those kinds of progressions for homeowners can only bode well for the housing market and the slow, but steady, housing recovery.