Gary Greene Welcomes 18 New Agents to the Company's Broadway Street Office in Pearland.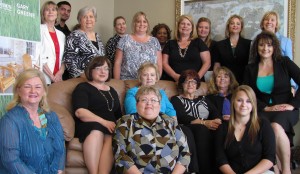 Better Homes and Gardens Real Estate Gary Greene is pleased to welcome 18 experienced associated to their team at their Pearland operations.
"We have been very impressed with the growth of the Pearland area and are pleased to have the opportunity to have these highly skilled, professional agents from the area join our team," Marilyn Eiland, partner with Gary Greene, said.
Sharon Wicker previously headed up the team of agents at 3272 Broadway Street in Pearland. Wicker and the other associates will remain at that location, which will now be managed by Diane Mireles, who also manages the Gary Greene office at 2251 Country Road 94 in Pearland.
"We will be working to accommodate the rapidly growing Pearland area and Southeast Houston region," Wicker said.
Wicker added that she and the other agents are looking forward to aligning themselves with Gary Greene because of the many tools they offer, including their marketing materials and advanced technologies.
"Better Homes and Gardens Real Estate Gary Greene has all the resources we need to do our jobs to the best of our abilities," Wicker said. "We are also impressed with the leadership of Marilyn Eiland and Mark Woodroof and are looking forward to our new association with this dynamic company."