The U.S. foreclosure markets made impressive strides in April, with completed foreclosures and foreclosure inventory both showing progress.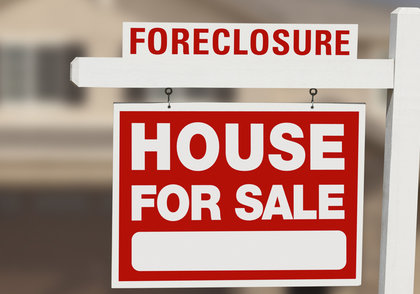 1.1 million – that's the number of homes in the U.S. that were in some stage of foreclosure in April 2013, according to the latest National Foreclosure Report from research firm CoreLogic.
Though that may seem like a large number (and certainly, by historical standards, it is quite large), it's actually 24 percent lower than the number of homes that were in foreclosure a year ago, when 1.5 million were working their way through the foreclosure process.
In addition, the number of homes in foreclosure has now declined on a yearly basis for 18 straight months, and though foreclosure inventory still makes up 2.8 percent of all mortgages, that's down from 3.5 percent in April 2012.
All the stats communicate one central message – though foreclosures remain high, they are far from the debilitating problem that sank the housing market, and considerable progress has been made.
Even here in Houston, a city that was relatively unscathed by the foreclosure crisis, progress continues to be made. With a foreclosure inventory that is just 1.2 percent of the city's housing stock (less than half the national average), Houston's inventory is still down 0.5 percent points from a year ago; in Texas, the situation was nearly identical, with the state's 1.2 percent rate down 0.4 percentage points.
For more noteworthy stats from CoreLogic's National Foreclosure Report, see our infographic below: