There are a variety of ways for agents to market themselves nowadays, but they must never lose sight of the personal, anecdotal details that work.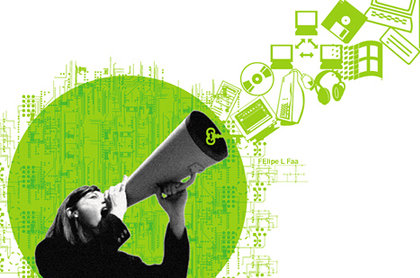 In today's technological age, there are a seemingly limitless array of methods for marketing yourself to potential clients. From Facebook, to Twitter, to e-blasts and drip marketing platforms, technology is constantly recalibrating our methods of communication.
However, one of the wonderful things about real estate is its elasticity, and how the same central tenets that defined success in the past hold true today. So with that in mind, here are three cross-platform strategies you can follow to effectively market yourself.
1. Personal Stories and Anecdotes – Homeownership often involves intense emotions; after all, consumers see homeownership as their own personal slice of the American Dream. With such emotions playing such an integral role in the process, you'll want to market yourself as someone empathetic to those emotions, so consider sharing personal stories and anecdotes with your base of clients and consumers. From blog posts about your childhood home, to tweets and Facebook status updates about interesting experiences, such personal touches – no matter how slight or harmless – can go great distances in distinguishing you from the competition.
2. Observations and Analyses – We know, we know, paging Dr. Wonky for his impenetrable analyses of the marketplace! With this marketing strategy, we're not talking about lengthy tables and numbers and headache-inducing qualifiers; rather, we mean good, simple, straightforward observations, involving things such as interest rates, home sales and loans (you know, the stuff we cover on Houston Agent on a daily basis!). Clients always feel the most comfortable with agents who have a solid grasp on where the market is heading, and blog posts and mailers that address the market in a welcoming, colloquial style can do wonders for your reputation with consumers.
3. Put Your Face Everywhere – Finally, on all the blog posts and e-blasts and mailers that we've described, be absolutely sure that your face is appearing on all of them. A name is one thing, but a face is a visual trademark, a subtle touch that adds a considerable personal dimension to your marketing materials. So at the end of every blog entry, or at the top of mailers, make sure your professional headshot is prominently displayed.