The National Association of Home Builders' Housing Market Index hit a major milestone in June, passing the holy 50 threshold.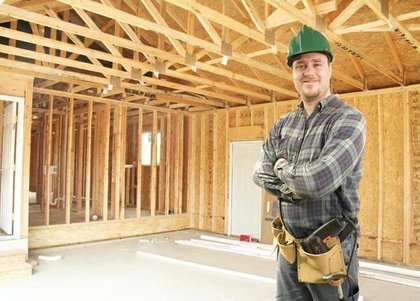 June was a banner month for homebuilders, with the National Association of Home Builders' Housing Market Index, the key measure of homebuilder confidence, surging eight points to a reading of 52.
That's the first time the index has surpassed 50 since April 2006, and even more importantly, any reading higher than 50 indicates that more homebuilders see conditions as good than poor.
Housing Market Index – Tracking Builder Confidence
Rick Judson, the NAHB's chairman, said the low inventory of existing homes has led to better market conditions for homebuilders.
"With the low inventory of existing homes, an increasing number of buyers are gravitating toward new homes," Judson said.
Other key findings in the latest Housing Market Index included:
June's eight-point jump was the biggest one-month gain for the Housing Market Index since 2002, when it increased by eight points from August to September.

Year-over-year, the Housing Market Index is up 49 percent.
All three components of the index were also positive: current sales conditions increased eight points to 56; traffic of prospective buyers rose seven points to 40; and most encouraging of all, expectations for future sales rose nine points to 61, its highest level since March 2006.
Regionally, the index was quite consistent, rising one point in the Northeast to 37, three points in the Midwest to 47 and four points in the South to 46; only in the West did the index decline, falling one point to 48.
David Crowe, the NAHB's chief economist, said the association's latest findings on builder confidence are consistent with its complementary economic projections.
"Builders are experiencing some relief in the headwinds that are holding back a more robust recovery," Crowe said. "Today's report is consistent with our forecast for a 29 percent increase in total housing starts this year, which would mark the first time since 2007 that starts have topped the 1 million mark."