Homes in 2013 have sold better than at any time since 2008, and we've dug up three promising trends for those home sales.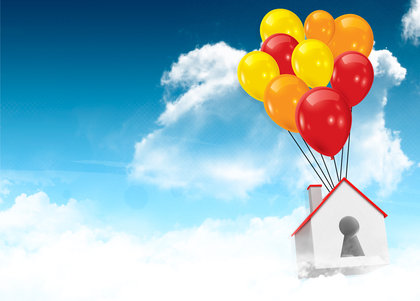 Home sales have been putting up some encouraging numbers in 2013. Though rising mortgage have taken somewhat of a bite out of recent numbers, existing-home sales were still up more than 17 percent in July, and though new home sales slipped a bit recently, they remain more than 21 percent higher year-to-date.
To get a better understanding of some details behind those home sales, we took a peak at home seller information in NAR's 2013 Home Buyer and Seller Generational Trends report, and came across three promising signs:
1. List Price/Sale Price Convergence – Home sales in 2013 have sold for 95 percent of their listing price, and less than a quarter of sales (23 percent) sold for less than 90 percent of the list price. Meanwhile, 50 percent sold for between 95 and 100 percent of the list price, and 6 percent even sold for more.
2. Time-on-Market Down – The median time on market for homes sold in 2013 has been just 11 weeks, with 20 percent of home sales taking place within two weeks of the property's listing. There is still quite a bit of variation – 16 percent of listings, for example, took between 25 and 52 weeks to sell – but 58 percent of listings have sold in 12 weeks or less, which is a good sign.
3. Multiple Price Reductions Uncommon – A hefty 40 percent of home sellers did not have to reduce their asking price to sell their residence, and an additional 25 percent only had to reduce it once. Multiple price reductions were perhaps the most depressing aspect of selling homes in the post-boom housing market, so it's a relief to see nearly two thirds of home sellers avoiding that process.