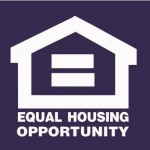 CALIFORNIA: California is the home of the largest MLS in the nation: the California Regional Multiple Listing Service (CRMLS) with 71,000 members. It's the product of a 2010 merger of Pomona-based Multi-Regional Multiple Listing Service Inc. (MRMLS) with the California Association of Realtors' calREDD MLS system. It offers a wide variety of products and services, such as comparative market analysis (CMA) tools, electronic faxing, marketing tools and an international global listing.
In 2011, it doubled in size in a merger with Anaheim-based SoCalMLS. California originally envisioned a statewide MLS, but Inman News repots that "Given the state of technology as it is, the one-size-fits-all approach probably doesn't make sense over the long term and is one of the main reasons why we've taken the position of providing choice," said CRMLS CEO Art Carter.
CRMLS fees are pro-rated and do not include fees for the year. During the month of October, agents pay a $300 initiation fee, an $86 MLS 4th quarter fee and a $30 security fee. Brokers pay the same, plus a $100 office set-up fee. Lisa Stratton, a spokeswoman for the California Department of Consumer Affairs, told the San Francisco Chronicle that state law does not require agents to list properties on an MLS, nor does it prohibit dual agency, however sellers must give "informed consent" in both cases.
Properties are generally listed within two business days of the start day of the listing. However, the CRMLS also has an exemption provision, in which the seller can sign a certificate, saying s/he does not authorize the listing to be dispersed on the MLS.
INDIANA: There is a variety of MLSs spread across the state by region. Most notable are the Greater Northwest Indiana Association of Realtors MLS (GNIAR MLS), the Central Indiana Regional MLS (CIRMLS), the Indiana Regional MLS (IRMLS) and the Northeast Indiana MLS. GNIAR has fees applicable to the office as a whole and the individual user.
The MLS Participating Office Application Fee is $1,000, The MLS Participating Office Monthly Fee is $50 and the MLS Subscriber Quarterly Fee is $105 (which include the use of an ActiveKEY and eKEY Basic).
MILWAUKEE: The big MLS in Milwaukee is MetroMLS, the MLS for the Greater Milwaukee Association of Realtors (GMAR). Agents have a variety of forms to fill out when listing a property. For the month of October, membership dues for GMAR will cost $242.50 (which includes access to the MLS). Members also must pay $372 to the Wisconsin Association of Realtors (WRA), $150 to NAR, $70 for the NAR assessment, $150 for the GMAR app fee, $75 for the WRA app fee and an optional $35 RPAC fee.
There are very limited cases in which pocket listings may be warranted, but for the most part, all pocket listings must be placed in the MLS. According to Tina Balaka, 2013 Chairwoman of the Board, "Pre-advertising by placing a sign that says, 'Soon to be Listed,' 'Pre-Listing Opportunity,' or anything similar, is simply a violation of state license law, which prohibits an agent or broker from advertising a property without a signed listing agreement."
MINNEAPOLIS: NorthstarMLS serves more than 13,500 Realtors in Minnesota and Western Wisconsin. It's owned and operated by the Regional Multiple Listing Service of Minnesota, Inc. (RMLS). For the month of October, the Minneapolis Area Association of Realtors dues will total to $215, which includes local, state and national dues and an application fee of $100. In addition, MLS fees will total to $137 ($37.50 for local dues and $100 for an application fee).
The MLS has rules specifically targeted toward pocket listings, requiring Realtors to enter all listings and pictures within two days of the listing contract effective date, and ensuring all public fields and supplements are free from agent and 3rd party promotion.
HOUSTON: The HAR MLS has more than 50,000 properties on the market right now. The agent rate for MLS services is $255.84 annually, with a $25 MLS application fee. As far as recent changes go, HAR's MLS shortened the time period to update a listing's status from five days to three days after a contract has been closed. This change was approved in April, in response to an increased number of complaints received from Realtors and consumers, regarding listings being left in the active status after a contract was accepted and executed.
ATLANTA: There are two multiple listing services in Atlanta with more than 80,000 listings across the state: First Multiple Listing Service (FMLS) is primarily used by Intown Atlanta agents and Georgia Multiple Listing Service (GAMLS) is primarily used by agents who work outside the city. For the FMLS, brokerages pay a percentage of the sales price after closing. It's .0012 percent of the sales price, or $120 on a $100,000 sale. It has established a "mandatory areas" list, requiring that each member company puts all of its appropriate listings in the FMLS if the listing is located within the mandatory area.
GaMLS is a flat monthly fee service. Startup fees include a $500 initiation fee, along with the fist month's membership dues of $100. The monthly fees are $100 a month to the office, and $20 a month per licensee within the office. A payment credit of $20 will be applied to the bill if the invoice is paid by the 25th of each month.
NEW YORK: New York does not use an MLS; the primary database operated by the Real Estate Board of New York (REBNY) and is called RLS (which stands for REBNY Listing Service). It contains information about listings under contract, rental listings and the amount of days it sold. Only members of REBNY can list properties, and you must apply online to be considered. Annual dues are $375 for salespeople.