This is part eight in a 12-part series.
As I've been sharing in my blogs for the past several months, one of the most important qualities for someone looking to achieve a successful career in home sales is the ability to overcome sales reluctances (emotionally-based fears and tendencies that cause salespeople to react defensively, disengage, avoid following up, etc.).
Sales reluctances are not weaknesses in skill or character, but they do limit agents and other sales professionals from achieving their full potential. In order to overcome such fears, brokers and agents must be able to first identify them. One of the most dangerous sales reluctances to a successful career is oppositional reflex.
Agents, do you sometimes respond "no" to something without even thinking it through? When you get direction from someone in a leadership position, do you feel like it doesn't/shouldn't apply to you?
Brokers: Do you have agents who tend do the exact opposite of the norm, or of what you ask of them? Do you have agents on your team who others find difficult to work with because they present themselves as superior to their colleagues?
If you answered "yes" to any of the above questions or can identify yourself in the description, you may be dealing with oppositional reflex. Of all the sales reluctances, this is the most challening to coach and the most dangerous to possess.
If you recgonize this in yourself or in your team members, it's going to take some serious rehabilitation to move forward. It's not a lost cause. I know that each person has the ability to overcome their weakneses if they want to. Brokers, this is something that cannot be coddled or tolerated. If left unchecked, oppositional reflex can become a liability for teamwork as well as customer satisfaction.
An agent with oppositional reflex may try to escape some of their responsibilities by saying something like, "My job is to sell and that's what I'm doing." Or they may also try to use excuses such as being "too busy" to learn something new. When this comes up, you must push back and say that it is about much more than selling. It's also about teamwork, customer management and administrative responsibilities. In order to succeed, you must be a well-rounded agent in all of these areas. If tough love doesn't make your agents shape up, you may need to tell them to reconsider their career.
Agents, if you recognize these tendencies in yourself, take a good, hard look in the mirror and ask yourself how you're perceived on your team and whether you need to make some serious changes. Consider whether you need to work on changing your reputation by being sensitive to the needs of your colleagues and clients. Consider the bigger picture, rather than just what's best for you.
If you feel your repuation needs improving, don't worry. It's never too late. Often, it's the people who turn things around that people admire.
---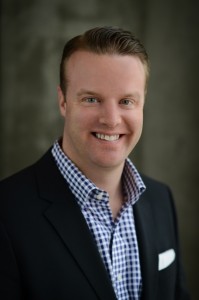 Jason Forrest is a sales trainer; management coach; member of the National Speakers Association's Million Dollar Speakers Group; and the author of three books, including his latest, Leadership Sales Coaching. One of Training magazine's Top Young Trainers of 2012, Jason is an expert at creating high-performance sales cultures through complete training programs. He incorporates experiential learning to increase sales, implement cultural accountability, and transform companies into sales organizations. In 2013, he won a Gold Stevie Award for Sales Training Leader of the Year.  "http://www.forrestpg.com/" www.forrestpg.com