Oil prices and new developments are pushing Houston builders to the city's east side.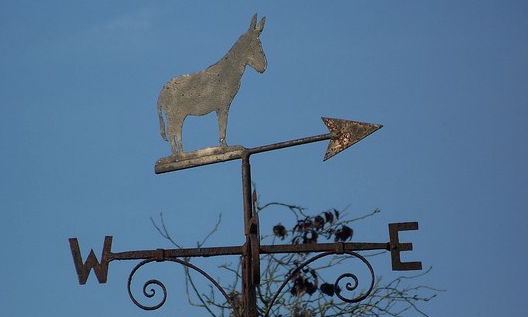 In recent years, Houston's single greatest economic influencer has pushed along development in the city: energy.
Massive injections of jobs due to the consistently high price of crude fueled an exodus of eager buyers from all around the country to settle in the city's north and west neighborhoods, such as The Woodlands and more encompassing Energy Corridor. However, as the price of crude continues to reel from its 50 percent price plummet and the slew of layoffs that came in its wake, developers are beginning to look to Houston's previously underwhelming east side for building inspiration.
All Roads Lead Away From Energy
"During the energy boom, most of the oil and gas jobs were out west, and so developers built in the Energy Corridor and Beltway 8," Patt Duffey, president of Colliers International's Houston office, told the Houston Business Journal.
Duffey went on to explain that while demand for Houston energy is now waning, demand for plastics, chemicals and liquid natural gas is still strong, which, as he put it, puts the east side "in great shape."
The shift in focus from north and west to east has resulted in a number multifamily housing land contracts being altered to allow industrial developments, which is driving a push from additional homes and new apartments.
From Last to First Resort
But Houston's forthcoming eastside boom isn't merely a product of circumstance, but rather the result of decades of planning and building, beginning at East Downtown, known locally as EaDo, which only 15 years ago was better known as Chinatown.
"Houston's EaDo is growing rapidly for a few reasons," Paige Martin, nationally recognized top producer, owner of HoustonProperties.com and broker associate with Keller Williams Realty, said.
Paige points out that it's not only a dip in energy interest that's pushing prospective buyers east, but a series of advantages the area now offers that it previously didn't.
"First, the new BBVA Stadium has been a great hub to draw crowds," she said. "Second, EaDo has some of the fastest growth of new restaurants and bars of any neighborhood in Houston. Third, Houston's new LightRail extension offers residents an easy way to connect with downtown, The Heights and Reliant Stadium."
Not only that, Paige went on to explain, but east Houston is benefitting from a stronger inventory than the rest of the city, which has struggled to supply buyers with options.
"Developers have added a large amount of new inventory in the area, allowing buyers more choice and selection than they ever had before," she said.
Trendmaker Homes, for instance, recently purchased 372 acres in east Houston's Clear Lake City for a new development company, and already more than 100 prospective buyers have expressed interest in buying a home in the development.
In an interview with the Journal, Trendmaker President Will Holder said: "We had people wait in line overnight to be able to pick their lot. I've been building in Houston for 35 years and never seen such strong interest."