Considering median days on market and inventory, Houston Agent counts down the city's most competitive suburban markets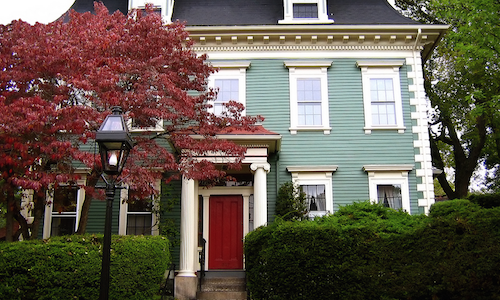 Recently, Houston Agent counted down Houston's hottest selling suburbs (Katy being No. 1), and while those stats reflect sales volume, for full context, we wanted to examine not only where people are buying, but also how competitive those same markets are by looking at median days on market and current inventory for the month of April.
Surprisingly, there was very little correlation between sales volume and median days on market last month. La Porte topped the list with properties selling peculiarly fast, boasting only eight median days on market. The suburb harbors some of Houston's largest petroleum and petrochemical plants, which could explain why demand in the area is so high. It was a similar story with Pasadena, a large energy suburb, which, at 14 median days on market, came in it at No. 7 on Houston Agent's list. The only suburbs that made the cut from volume to days on market were Sugar Land (14) and Pearland (15).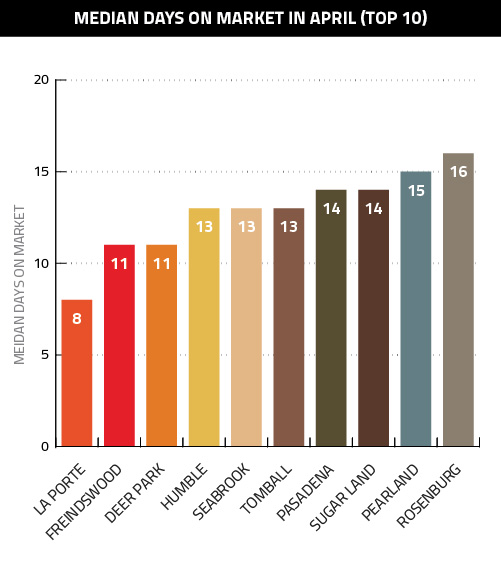 On the opposite end of the spectrum, Fulshear buyers appeared more reluctant than the rest of Houston's peripheral markets, as homes sold in a median of 56 days, well above the national median of 39 days. Montgomery, which was among the top selling suburbs in terms of condominiums, followed closely with a median of 45 days.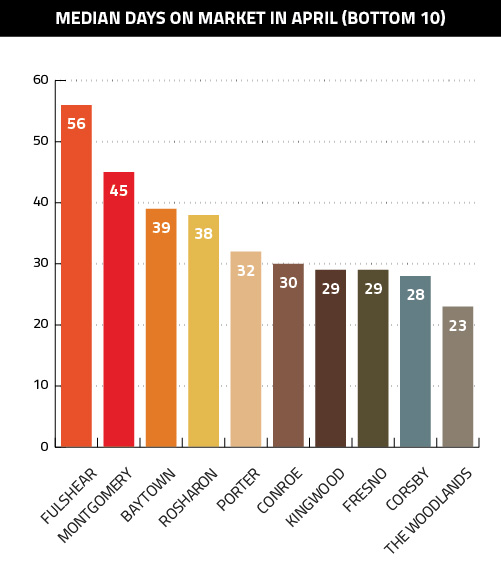 What wasn't surprising is how closely related median days on market and inventory were. Of the top 10 suburbs with the lowest days on market, five are struggling with staggeringly low inventories. Among the most shocking was Friendswood, where strong demand pushed inventory in April to a 1.3-months supply, which is more than four times below the national average (5.3-months supply). At No. 9, Katy, which saw strong sales in April, had only a 2.6-months supply – still well below national levels.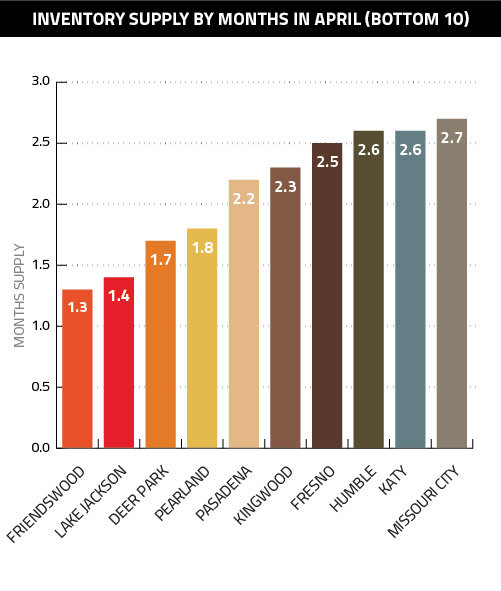 The correlations between days on market and inventory continued on the lower end of the scale, as well, with six of the top ten suburbs for days on market making the list. On top was Willis with an 11.6-months supply, nearly doubling the national average. And at No. 9, Seabrook, despite its strong demand, proved to be in relatively healthy shape with a 4.5-months supply; though, still a far cry from pre-crisis levels.