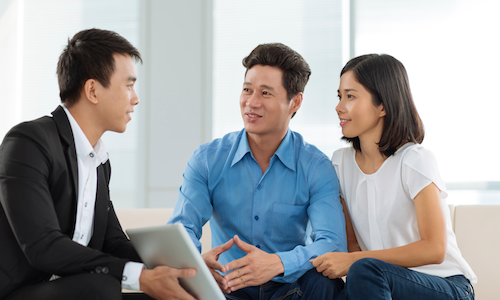 Home prices have been on a tear for the past couple years, and new homebuyers trying to enter the market have noticed it becoming pricier to not just buy a house, but even put a down payment on a mortgage. According to a report from online loan marketplace Lending Tree, average down payments on a conventional 30-year fixed rate purchase mortgage climbed from $48,924 in Q3 2015 to $51,721 in Q4. As evidence of strong price appreciation, despite the down payment amount rising, the average down payment percentage fell slightly.
"The fourth quarter marked another period of housing market improvement, where home values continued to rise for most markets," said Doug Lebda, founder and CEO of LendingTree.
He explained the math behind last quarter's national increase simply: "Higher home prices mean larger down payment amounts."
But as LendingTree pointed out in its fourth quarter mortgage report, local markets are not beholden to the nation's direction, which is why average down payments vary so wildly between states.
Texas, for instance, which ranked No. 38 nationwide for its down payment percentage (17.21 percent of the total mortgage), averaged a down payment of $46,157 (for a loan with a monthly payment of $1,006). That's compared to the No. 1 state for down payment percentage, West Virginia (13.57 percent), which had an average down payment of $24,322 (a monthly payment of $847) and the $68,571 average down payment (a monthly payment of $1,227) of No. 50 New Jersey (20.46 percent).