Agent Publishing launches AgentEDU.com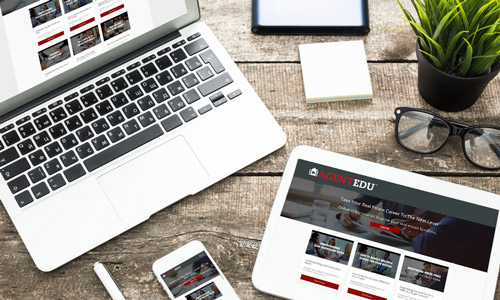 What are the best tactics for winning a multiple offer situation for your buyers? Do you know how to optimize your Yelp profile to attract potential clients? Are you a new licensee who needs to ramp up your core skills?
Now there's an online learning resource where every agent, at any level, can acquire the skills needed to succeed in the real estate market.
Agent Publishing, parent company of Houston Agent, has launched agentedu.com, a subscription-based online career development site with videos covering the topic areas agents must master for success. The videos range from seven to 12 minutes in length and can be viewed on smartphones, tablets and desktop computers – perfect for the busy agent on the go.
"We wanted to create an easy to use, affordable website to address the career development needs of agents," said Marci Sepulveda, co-founder. "There simply isn't a high quality, credible solution available."
The site launched today, and for $29.99 per month agents get unlimited access to 30-plus video courses (with additional courses added monthly) on topics such as negotiation, lead generation, representing buyer and sellers, and many other topics central to success in residential real estate.
"It's a natural expansion of the products and services we offer. We have a massive content library and know what our agent audience reads and wants to learn," said Anne Hartnett, co-founder. "When you add the available technology and affordable video production we deliver a training experience agents can gain knowledge from and easily apply it to their business practice."
To learn how to be the best Houston real estate agent, sign up to agentEDU.com now!