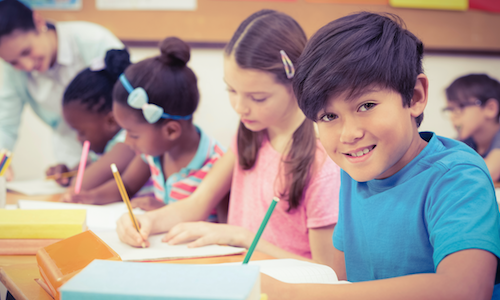 Katy Independent School District is the best school district Greater Houston, according to educational rankings and review site Niche. Real estate agents should take note.
Evaluating on criteria including academics, teacher performance, available resources and the quality of the schools' facilities (among others), as well as parent and student survey results collected by Niche, the ratings site counted down the top school districts in Greater Houston, and found a pattern of excellence among the area's districts – particularly in Katy.
The top 10 districts in Houston all received academic and teacher grades at or above an A-, while resource and facilities grades trailed slightly, with no district scoring below a B-.
As one of the single-most important determining factors for families looking to change areas, Niche's district evaluations provide a unique weapon for an agent's sales artillery – and an opportunity to further demonstrate their authority as a neighborhood expert.
See Niche's full top 10 Greater Houston school districts list below:
District
Academics Grade
Parent/Student Overall Experience (out of 5)
Teachers Grade
Resources and Facilities Grade
Katy Independent School District
A+
3.9
A+
B+
Friendswood Independent School District
A+
4.1
A+
B-
Pearland Independent School District
A+
4
A+
B+
Clear Creek Independent School District
A+
3.9
A+
B+
Humble Independent School District
A
3.9
A-
B+
Conroe Independent School District
A
3.9
A
B
Round Top-Carmine Independent School District
A
N/A
A-
B-
Cypress-Fairbanks Independent School District
A
3.9
A
B
Klein Independent School District
A
3.8
A
B+
Spring Branch Independent School District
A
3.9
A
B