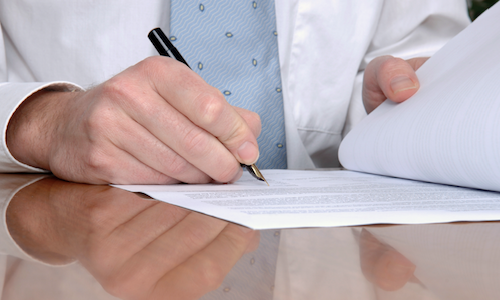 In an April 28 letter to mortgage associations and professionals across the U.S., Consumer Financial Protection Bureau Director Richard Cordray acknowledged their concerns, and hinted at what could be a rewriting of the rule.
In November of last year, when sales dropped double-digits, many blamed TRID for closing delays. And according to EllieMae, time to close for all loans dropped to a 12-month low in March.
In his letter, Cordray admitted the bureau recognizes the "operational challenges" posed by TRID, as well as the implementation challenges that stem for the "diversity of participants." The real reveal of the letter comes about five paragraphs in when he writes:
…we have begun drafting a Notice of Proposed Rulemaking (NPRM) on the Know Before You Owe rule. We hope to issue the NPRM in late July and look forward to your comments on it then. The Office of Financial Institutions, along with out Regulations and Markets team, will arrange one of two meetings in late May or early June, but before the NPRM is issued, to discuss further with you the Know Before You Owe rule.
In response to the letter, Rob Nichols, president and chief executive of the American Bankers Association, applauded the CFPB for its efforts, writing in an announcement:
"We appreciate Director Cordray's responsiveness to our concerns about the CFPB's Know Before You Owe rule. The agency's interim steps and guidance efforts are welcome, and we agree that several issues will be best resolved in the rule-making process that is being initiated. We are particularly pleased that the notice of proposed rulemaking is on a fast track, which will accelerate and strengthen strong compliance regimes."