2. Stay on the grid 
While functionality is the foundation of a good website, design is its primary complement. The design should support the user's experience and, at the same time, present you as a professional. We looked at the website of New England's William Pitt Julia B. Fee | Sotheby's International Realty, which ranked No. 1 for design in RealTrends 2015 list. It benefits greatly from what web design company Shortie Designs considers one of the top principles of effective web design: a grid-based layout.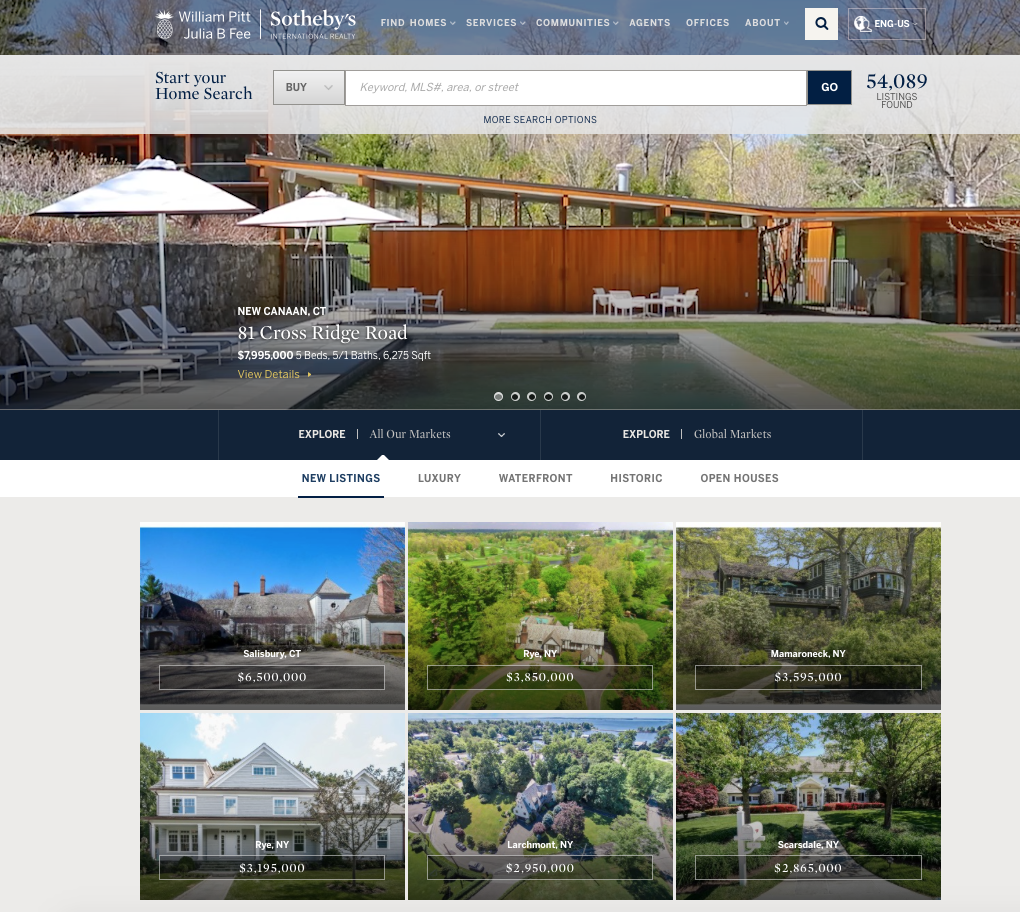 When websites lack structure, the placement of content can appear "haphazard" and messy." A grid system gives your website a natural sense of organization, and room to be creative while maintaining order.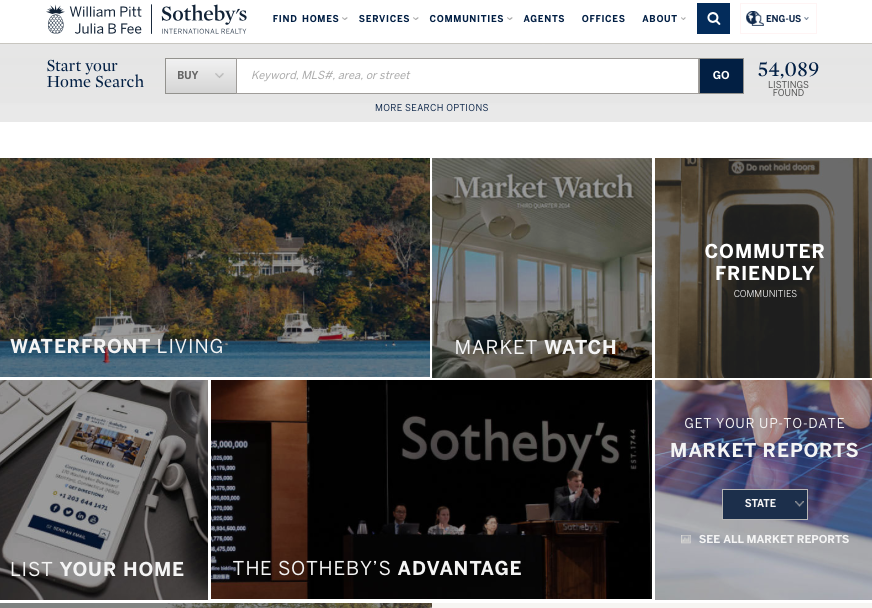 Content is organized in a logical grid format, but variety in size and dimension produce a dynamic presentation.