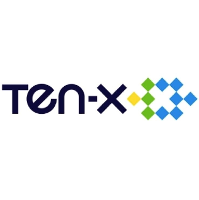 Ten-X has released its latest Ten-X Residential Real Estate Nowcast, which projects continued growth in existing-home sales for May.
According to the Nowcast, May existing-home sales will fall between seasonally adjusted annual rates of 5.47 and 5.83 million, with a targeted number of 5.65 million – a 3.7 percent increase from April and a 6.2 percent year-over-year gain.
Ten-X Chief Economist Peter Muoio explains that economic progress is aiding housing.
"[The] strong labor market is adding a solid number of jobs, unemployment remains low despite a rising labor force, wage growth is starting to accelerate, lower energy prices are supporting consumer spending, and low mortgage rates are enticing for homebuyers," Muoio said. "Despite facing some broader economic headwinds, market demand remains healthy."
NAR recently reported a 1.7 percent year-over-year increase in sales to 5.45 million units in April, rising from the upwardly revised 5.36 million rate in March. Last month's Nowcast also called for an increase in April sales between 5.34 and 5.70 million units, with a target of 5.52 million.
NAR also reported a 6.3 percent year-over-year increase in median existing home prices to $232,500 for April, marking the 50th consecutive month of year-over-year gains and falling within the range of $218,770 to $241,798 predicted by Ten-X in last month's nowcast. Findings from the Ten-X Residential Real Estate Nowcast suggest that sales prices for existing homes will fall between $226,497 and $250,339 in the month of May, with a targeted price of $238,418, representing 2.5 percent month-over-month and 4.2 percent year-over-year gains.
Rick Sharga, Ten-X's executive vice president, stressed housing affordability in his comments.
"One thing worth watching over the coming months is affordability," he said. "Home price appreciation continues to outpace wage growth in many markets, and we're seeing indications that this may be slowing down sales volume in some of the regions where home prices had been accelerating most rapidly."