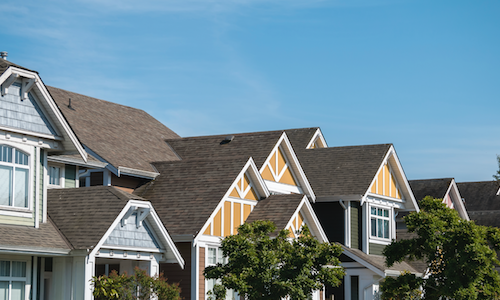 A lot happened in Houston real estate news this week. But if you weren't able to keep up, don't worry; we've got you covered. Here's what happened:
Stalled economy halts luxury condo – In Aug. 2014, Riverway Properties unveiled plans for a luxury condo project in Montrose called 3615 Montrose. It was to be a seven-story, 34-unit luxury tower on the former site of The River Café at Montrose Boulevard and Marshall Street. However, as the Houston Business Journal reported, the company is now saying the project won't be happening. After noticing slipping sales as a result of depressed oil prices, the project was shelved. "We sold one unit during the first quarter of 2016," Riverway Properties President Michael Carroll told the Business Journal. "In light of declining sales, we decided to shelve the project until the timing is favorable. This was directly because of the contraction in the market."
Amazon brings 1,000 jobs to Houston – On Tuesday, Harris County commissioners approved a $180,000 annually-recurring tax abatement for 10 years for Amazon, so the online giant can build an 855,000-square-foot fulfillment center in Hines' Pinto Business Park. According to RealtyNewsReport.com, the facility will bring 1,000 new jobs to the area and cost $136 million.
Apartments are bigger in Houston – In a study released this week by RentCafe, Houston was named among the top 20 cities in the U.S. (No. 15) for apartment size, with studios averaging 497 square feet, one-bedroom units averaging 727 square feet, and two-bedroom units averaging 1,035 square feet.
New offices come to Conroe and Fairfield – Better Homes and Gardens Real Estate Gary Greene announced the opening of its new Conroe and Fairfield sales offices this week. Trenda Carlisle will manage the brokerage's Conroe office, and Richard Guderyon will manage its Fairfield office. BHGRE Gary Greene now operates 25 sales offices throughout Greater Houston.